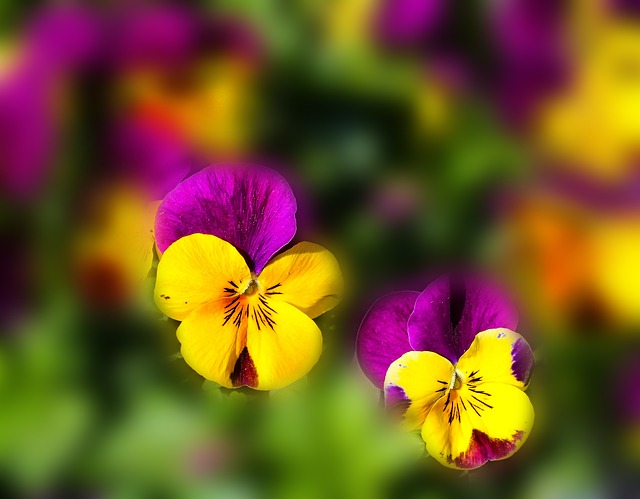 Mindfulness and Flowers
By: Alex DeWoskin and Bill Ferrand
When someone feels stressed or anxious, it is difficult to go about normal daily activities. Mindfulness is used in therapy sessions to help keep the body and mind in a state of relaxation by using the "here and now" concept. The person will think about the present instead of outside influences from the past or the future.
If you know of someone having difficulty with stress, you may want to try some mindful gifts to help them relax by looking at the gifts in the present.
1. Stress Relieving Flower/Spa Mixture
If you are looking for a mindful gift that will reduce stress in many forms, consider a basket of spa products to help give the recipient a relaxing night of solitude. Make sure to place some aromatic flowers or petals in the basket to help boost the mood.
A variety of lotions, bath pearls, and salts are available to help relieve muscles and take away all tension. Lavender is one plant that has a relaxing effect on people, so incorporate this into your basket in the form of a bubble bath fragrance or sprigs of fresh lavender tied to the basket.
2. Apologetic Gesture
Did you know that flowers have symbolic uses depending on which type you incorporate into an arrangement? Purple hyacinths, for example, are used to tell someone they are sorry. Hazel flowers are used to symbolize reconciliation. If you would rather use a plant than a flower, raspberries are another apologetic plant. The more green the better because the color green is thought to help fight against sadness.
Use one of these flowers in a beautiful vase to give to someone who deserves to know that you are sorry for something. If you are giving raspberries, plant them in an appropriate planter. Perhaps type up a small card explaining the importance of symbolism and flowers so the recipient knows what the message is that you are trying to convey. This is a beautiful way of using mindfulness to boost the mood.
3. A Picture Is Worth A Thousand Words
If you want to have flowers last longer than a few weeks, giving a photograph of flowers is the next best thing to the real deal. Take a picture of an arrangement that you want to give as a gift. You can still have the arrangement delivered, but along with it, give a beautifully framed photograph of the flower arrangement so the person you are giving it to can enjoy the serenity they feel from the arrangement whenever they glance at the photo. This is a share positive energy with someone.
If you have a picture of the recipient near some flowers, you can use this as the photo. Then send them an arrangement with that type of flower so it can be enjoyed in two different mediums.
4. Mixing Flowers And Food
Many people enjoy having fine delicacies or desserts to help them boost their energy level and their mood with the endorphin-altering chemicals within. Chocolate is one of these exciting foods that are given as a gift. Why not make an arrangement of two favorites, chocolates and beautiful flowers.
This is a mindful gift as the person receiving it can enjoy the splendor of the beautiful growing flowers and they will be able to enjoy a rich chocolate treat while gazing at the flowers. This gives them something to enjoy now and something to continue to enjoy for days or a week after the candy has been consumed.
Tie a small box of imported chocolate to the vase where the flowers are being showcased. Wrap up the box in festive paper and put a small bow on it so it is not overseen among the petals of the flowers. The recipient will be sure to enjoy this gift.
5. Lighting A Candle
Candles are known to give a sense of relaxation when lit. Purchase an aromatic candle and dress it up by placing some real flowers around the base to give it a festive feel. Place all of this on a dish or holder.
The person receiving the gift will be able to light the candle whenever they are feeling stressed out and they will be able to enjoy the scented flowers along with the scent of the candle. Watching the flickering flame will give them a sense of calmness. They will be able to place the flowers in a vase, when desired.
Final Thoughts
Plants are the stuff of nature. We believe that surrounding oneself with elements from the earth, such as flowers and plants, help to encourage serenity, calmness and a healthy mood. If you are looking for more ways to engage in mindfulness as part of your daily routine, we encourage you to pick up the book Mindfulness in Plain English by Bhante Henepola Gunaratana.
This particular read is consider a classic in the field and contains page after page of useful insight to help you live a calmer, more relaxed life. If you are someone who struggles with various forms of anxiety, we encourage you to think about using resources like the book mentioned here to naturally alleviate stress.
Thanks for taking the time to read this post. Please Like 2nd Story Counseling on Facebook, Circle us on Google Plus and Share on Twitter!