Celebrities with Obsessive Compulsive Disorder
Obsessive compulsive disorder, also commonly referred to as OCD, is a disorder of both the brain and of a person's behavior that affects millions of people on a daily basis. It is officially classified as an anxiety disorder that brings about a general sense of uneasiness, fear, worry or apprehension in all that are unfortunate enough to be afflicted by it.   
The thing that many people don't realize is that obsessive compulsive disorder doesn't just affect "regular people." OCD is not a disorder that discriminates based on the total amount of money in a person's bank account, their public perception or how "happy" they are, for example. It is completely non-discriminatory as far as when and where it strikes. There are a wide variety of different celebrities that are afflicted with the disorder, including a number that you may not even know about.
Are you ready to see our list of 7 celebrities with OCD? Let's jump right in!
1. Billy Bob Thornton
Billy Bob Thornton rocketed to stardom in the 1990s after writing, directing and starring in one of the most critically acclaimed films of the era – "Sling Blade." Since the release of that film, Thornton has always been very up front about the fact that he suffers from severe obsessive compulsive disorder.
Thorton has talked at length about his affliction in many interviews, including on "Kevin Pollak's Chat Show" Thornton also starred in a film as a character suffering from a similar level of OCD called "Bandits." Let's move on to more celebrities with OCD. 
2. Howard Stern
Howard Stern is the self-proclaimed "King of All Media." In addition to a successful radio show, he also has starred in a hit film, produced television series and has written a New York Times Best Selling autobiography. He also suffers from OCD, reportedly feeling the need to tap on his car radio a specific number of times before he can turn the station. Ready to look at more celebrities with OCD?
3. Leonardo DiCaprio
After starting out on the hit television series "Growing Pains," Leonardo DiCaprio quickly rocketed to stardom as one of the most successful actors of all time. He starred in the highest grossing film ever made in 1997, "Titanic."
DiCaprio also suffers from obsessive compulsive disorder and feels compelled to engage in a wide variety of related activities, like avoiding cracks as he walks on the sidewalk. His struggle with OCD has not stopped him from being one of the biggest movie stars on the planet.
4. Cameron Diaz
Cameron Diaz first shot to attention in the comedy film "The Mask" starring Jim Carrey in the early 1990s. She has also been very open and honest about suffering from obsessive compulsive disorder for her entire life. Specifically, she has admitted in several interviews to the fact that she has to clean door knobs so hard that she often takes the paint off during the process.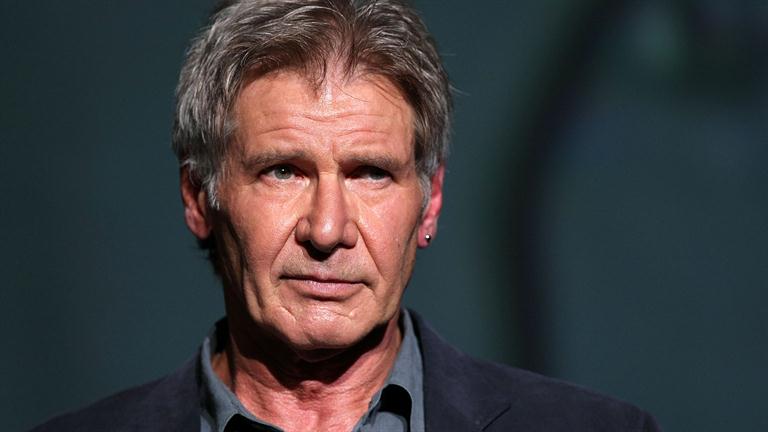 5. Harrison Ford
When you think of some of the most successful actors in the history of the medium, one of the names that will likely come to mind is Chicago's very own, Harrison Ford. Most actors dream of having only one hit franchise under their belt. Ford, on the other hand, has several.
Not only did he star in the original three "Star Wars" films, which still go down in history as some of the most successful films of all time, he was also the title character in the "Indiana Jones" and "Jack Ryan" franchises for many years.
Ford also happens to suffer from a mild form of obsessive compulsive disorder. More specifically, he's very afraid of both snakes and reptiles. Though that in and of itself is nothing unusual, doctors have said that these phobias are directly related to a mild form of OCD that Ford has been suffering for years. 6. Charlie Sheen
If anyone can make the claim that they come from "true Hollywood royalty," it's Charlie Sheen. His father is Martin Sheen, esteemed actor in such films as "Apocalypse Now" and such television series as "The West Wing." His brother is Emilio Estivez, who starred in a variety of successful films like "The Mighty Ducks" and has even blossomed into a talented director in the later part of his career.
Sheen also hit a new level of notoriety in recent years due to a very public drug problem that culminated in getting fired from the most popular show on television at the moment "Two and a Half Men." Doctors have indicated that those drug issues may not have come completely out of the blue and may actually be directly related to the obsessive compulsive disorder that he's been suffering from for years. Let's check out our final star in our list of celebrities with OCD. 
7. Charlize Theron
There are a wide variety of different things that people might not realize about Charlize Theron. Many people don't realize that she isn't actually American, for example. She was born in South Africa and migrated to the United States in the 1990s. Many people also don't realize that she didn't start her career as an actress – she was actually a very successful model.
Yet another fact that many people might not realize about Charlize Theron is that she's one of the many celebrities that suffers from obsessive compulsive disorder. More specifically, she has stated in many interviews in the past that everything in her life must be extremely neat, organized and above all else: tidy.
Summing it up
Like the stars mentioned about with OCD, an anxiety disorder can happen to anyone. There are a number of effective treatment approaches for those who have OCD, including cognitive behavioral therapies (CBT) and mindfulness based counseling. One of the advantages of combining both of these therapies is simply this – they do not require the use of medications. Some people however do find that taking anti-anxiety medications and anti-depressants do help to control severe forms of OCD. The current research suggests that talk-therapy, combined with anxiolytics in such cases render the best results.
Are you looking for more information on OCD? Are you searching for a concrete tool to help you work through some of the anxiety you are carrying? A great book to consider is The Mindfulness Workbook for OCD. Inside, you will find a variety of approaches that you can use to help you calm your mind and recharge your spirit.

If you are interested in learning more about how talk-therapy can help you better manage your OCD, please, give us a call at 773-528-1777 or send us a confidential note through our online contact form.
We have included a poll as well that lets you rate your level of OCD. Sometimes it helps to know you are not going through it alone. And if you have a chance – you can take the OCD quiz at Psychcentral!

Thanks for taking time to read this post. I hope you found this information useful. Please Like 2nd Story Counseling on Facebook, Circle us on Google Plus and share on Twitter!