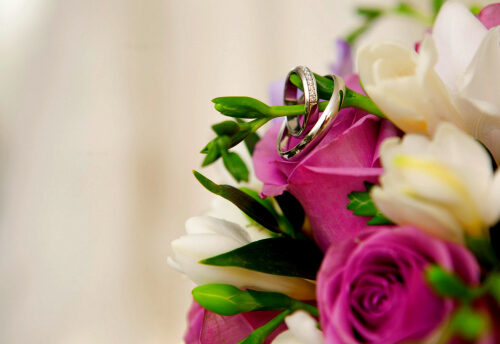 Pre-Marriage Counseling is an Investment in Your Future!
By: Daniel Sullivan
You are about to embark upon one of the most meaningful journeys of your life – marriage! It's a time of new beginnings, romance and love. For many, it's also a time for anxiety. With a national divorce rate hovering around 50%, it is smart to consider pre-marriage counseling as a way of strengthening your relational bonds while exploring potential trouble spots before officially tying the knot. 
If you are thinking about getting some counseling before walking down the aisle but are hesitating because of anxiety, I want to share with you that what you are feeling is perfectly normal. In fact, it may be a good sign because your feelings demonstrate how motivated you are to create a successful marriage for the here and now and the future.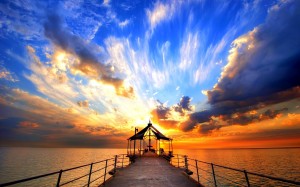 As a Chicago therapist who has done a great deal of pre-marital counseling over the years, I can share with you that in almost all cases where couples have come in for talk-therapy before marriage, the vast majority have experienced stronger feelings for one another.
These couples also have discovered new, exciting things about one another and as a result have become even more motivated to "get hitched".
One of the great things about pre-marriage counseling is the ability to work through challenges before they become problems, thereby allowing couples to become better equipped for nuptial bliss over the long-term.
What follows are 7 strong reasons why you need pre-marriage counseling? Are you ready?
Let's get started!
7 Reasons for Pre-Marriage Counseling
1. Investment
2. Peace of Mind
3. Practical Tools
4. "Good to Great"
5. Enhance Intimacy
6. Next Steps
7. Preparation for your future
1. Investment
Most important life decisions require careful deliberation – in part because of the financial commitment that is involved. Examples include buying a new car, a new home or pursuing a college degree.
The decision to get married certainly qualifies as a major life decision. Would you agree? Why not approach this life event with the same mindset?
When you think about it, premarital counseling is a bargain – a small price to invest in your relationship now with benefits that give back over the long-term.  Speaking for how we do premarital counseling at 2SC, there are usually a fixed number of sessions – not a completely open ended time period so that you can budget appropriately.  Other counseling establishments have a different arrangement.
Consider premarital counseling an investment in your future happiness together. 
2. Peace of Mind
Many couples have anxiety about getting married – naturally!  Why wouldn't you?  Even if you are sure that he or she is "the one" it can be scary to make this kind of commitment!
It's possible you may have concerns about specific issues.  Maybe you're unsure about how you resolve conflict?  Maybe you are curious about the role of family or friends after you get hitched?  Maybe you have concern about the division of chores?
Premarital counseling will help to reassure you of your relationships' strengths and give you confidence in your own ability to resolve differences great and small. Pre-marriage counseling also helps figure out the small stuff now so it doesn't turn into "big stuff" later. Make sense?
Consider premarital counseling as a pathway to bringing you peace of mind.
3. Practical Tools
Premarital counseling is solution focused.  Therapists using this approach lean towards more structured and focused sessions.  As the result, you will learn simple, practical tools designed to help you and your spouse to be. 
Here are some examples:
How to express difficult feelings

How to listen to one another in different ways

How to have healthier arguments

How to compromise

How to meet the other's needs even if sometimes you don't understand them
The practicality of premarital counseling gives very tangible and concretetools which also aid in peace of mind. 
More tools = more confidence.
4. Making Good – Great!
Getting married is an exciting time.  You love one another and have many positive feelings towards each other.  Any sort of counseling under these circumstances is about improving the relationship not fixing it. 
Many couples seek counseling when their relationship is not going well.  In such situations, there are often some big challenges in working through the conflicts – specifically around resentment, anger and issues that have been festering for awhile.
Needless to say, when couples are in a good place, and very much in love, it's easier to hear the other person's feelings, understand them and to make changes to address the other person's concerns.  Premarital counseling is not about bringing up problems, but about how to improve what's already wonderful and to prepare for the future.
Now's the time to make what's good … great!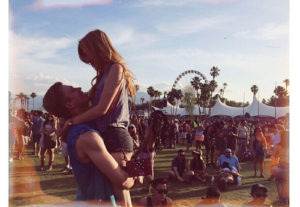 5. Enhancing Intimacy
Pre-Marital Counseling inevitably brings greater insight into you and your partner.  Insight helps both you and your relationship, thereby enhancing intimacy. 
What is the role of family in your life? 

How do you express love and know you're loved? 

What's the impact of your past experiences on your relationship? 

How was conflict addressed in your family and how does it impact how you have conflict now?

What's your relationship with money?

What do you consider a healthy relationship?
These answers will help you better understand one another – and increase your intimacy.
Confusion is frequently at the core of conflict.  And understanding more about each other only helps to be less confused.
Greater knowledge = Greater Intimacy.
6. Next Steps
While most couples moving towards marriage are already aware of their patterns, challenges and life goals, there are some they may not be aware of.  Premarital counseling can assist in exploring what some of these might be. 
Now – given what's stated above, it's important to keep in mind that premarital counseling is not about adding problems but building upon your strengths to move through potential challenges that lie ahead.
Some examples of things you may not have considered: 
Who's doing the chores? 

What's the role of your families of origin? 

What's your shared vision for the future and how do you get there? 

What are your attitudes towards money? 

How's your sex life? 
All of these questions – and many others – help prepare you for the future.  Practical tools and some pre-planning make for a smoother future, rather than being blindsided without knowing what to do.
After all, why not talk about things when your relationship is wonderful and magical?  It's a lot easier to do – and much simpler to apply what you learn later.  It will also make preparing for the wedding – and the wedding day itself way more enjoyable.
7. Preparing for the Future
This final step is fairly straight forward – premarital counseling helps you prepare for the future. By this I mean that it helps to put you into the mindset of being a couple and thinking in the mindset of a couple.
Think about all of the things that you do on a daily basis. Now think about how these things might be different once you are married. What will stay the same? What will be different?
Premarital counseling help you get into the groove of being a couple and thinking like a couple. Make sense?
Summary
Pre-marriage counseling is a smart investment for you and your spouse to be. If you have been previously married, you likely know what I am talking about.
And yes – counseling before marriage may sound scary but it truly isn't.  More importantly, you will be investing in your future in a way that has the potential from moving it from good to great. The concrete tools you will gain as part of the counseling process will likely last you a lifetime.
You were smart to look into pre-marital counseling today! If you found this information helpful, please share. Like 2nd Story Counseling  on Facebook and Circle us on Google +!