Depression Medications: 7 Things To Do
The decision to begin depression medications can be a major step in the right direction. These powerful drugs can have a major impact on stabilizing your mood and helping your reach a place of emotional homeostasis. But are there some things to consider before starting a depression medication program?
Depression Medications
In order for you to receive the maximum benefits from these powerful drugs and to reduce the chances for any potential harm, it is important that you become an active participant in your own health care. This means arming yourself with knowledge about these anti-depressant medications and by informing your doctor about your health history. It also means telling your doctor some things about yourself that may be a bit uncomfortable and asking some questions.
What follows are 7 things to consider before taking depression medications. It may be helpful for you to print this information out to bring to your doctor's office so that you can remember to cover all that appears here.
Are you ready? Let's jump right in!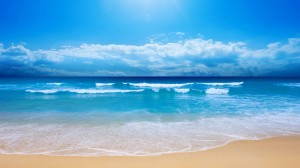 1. Tell your doctor about other medications
This may seem like an obvious point but in an age of seeing multiple health care providers, information can sometimes fall through the cracks. Make a list of all of your medications and bring them to your doctor's office so that your physician knows what meds you are on. Your doctor needs this information so that she/he can make the best decision about which medication is right for your situation.
2. Tell your doctor if you are trying to get pregnant
Your doctor will likely know if you are pregnant but she/he may not know if you are trying to become pregnant. There are several types of anti-depressants that may not be safe during pregnancy, so it is vital you share what your reproductive plans are for the future. Don't be shy about this – be straight forward and candid. Your doctor isn't going to judge you. Finally, if you already have a baby and are breast feeding, make sure you disclose this information as well.
3. Inform your doctor of your physical conditions
Another point that may seem obvious but it is worth mentioning. Make sure you inform your doctor about your entire health history and specifically about previously diagnosed health conditions, such as diabetes, high blood pressure or liver disease.
4. Tell your doctor about supplements
Are you taking herbal supplements, vitamins or other over the counter health products? If so, make a complete list and bring these into the doctor's office. Certain supplements should be avoided when taking anti-depressants. If you are taking ergogenic aids or performance enhancing drugs, you need to disclose this information as well.
5. Ask questions about side effects
One of the reasons many people fear taking depression medications relates to potential side effects. To keep it real, almost all anti-depressants will have some type of side effect. It is for this reason you want to ask your doctor what to expect upon starting depression medication therapy. Most of these side effects dissipate after a few weeks but it is important to inform your doctor about what you are experiencing on a regular basis. Knowing what to expect, including side effect duration, can help to reduce anxiety and stress.
6. Talk to your doctor about alcohol use
If you are drinking alcohol, you need to be completely honest with your doctor about the amount of alcohol you drink on a weekly basis. This is particularly true if you use alcohol to medicate stress and anxiety. Mixing alcohol with depression medications can be counterproductive and depending upon the type of medication prescribed, dangerous. Generally speaking, you should avoid alcohol use when taking depression meds. Again, talk to your physician about this and be sure to ask questions.
7. Don't expect instant results
Many people think once they begin taking depression medications, the results will be instantaneous. If only this were true. The reality is anti-depressants can take several weeks to kick in. Generally speaking, it takes up to six weeks before maximum benefits are realized. Some people need to adjust the amount of medication adjusted (reduced or increased) over the course of time. This is very normal.
FYI: Never stop taking the medications you have been prescribed cold turkey. If you are on depression medications are thinking you might want to stop, tell your doctor. There are certain types of anti-depression medications that simply cannot be suddenly stopped and doing so can pose a serious risk to your mental health.
Depression Medications Summary



Taking medications for depression can be just what you need to help elevate your mood and increase your self-concept. Many people discover that once they begin a depression medication program, some of the physical symptoms of depression they have experienced begin to abate. Others find engaging in wellness activities in combination with taking meds, such as strength training and psychotherapy, further enhance mood.
If you are interested in learning more about depression and depression medications, you may want to read Medications for Anxiety and Depression by Benjamin Kramer. Inside you will find an informative overview of different types of drugs used to treat mood disorders and more importantly, what to expect.
If you are in Chicago and interested in speaking with one of our therapists about your depression, please give us a call at 773-528-1777 or send us a confidential note through our online contact form.
Thanks for taking time to read this post. I hope you found this information useful. Please Like 2nd Story Counseling on Facebook, Circle us on Google Plus and share on Twitter!