Ben Affleck and 8 Other Celebrities with Alcohol Issues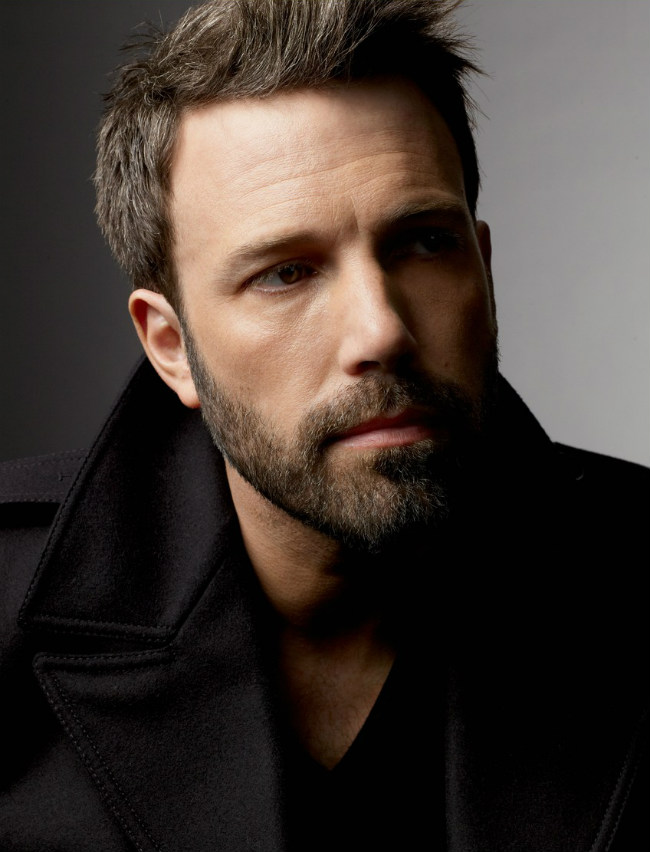 Celebrities: Alcohol Use and Addiction



Alcoholism is a disease that doesn't discriminate based on race, geography, culture or even social status. It can affect anyone at any time. Case in point: there are a huge amount of different celebrities who are struggling with alcoholism on a daily basis.
While there are certainly those celebrities who have been open and honest about their addiction and other mental health issues in an attempt to help as many people as possible, there are more than a few who remain silent about their battle against the bottle.
We have covered the topic of problematic drinking in the past to help readers better understand their own challenges with alcohol. Given the interest in this area, we are providing a list of eight stars in particular that are have struggled with alcohol abuse in the past that might shock you.
Are you ready? Let's jump right in!
1. Robert Downey Jr.
It's hard to look at Robert Downey Jr. in 2014 and see anything other than Iron Man. He is now one of the most successful movie stars on the planet and deservedly so. He is also a recovering alcoholic, however, and almost derailed his entire career after a series of arrests during the 1990s. He seems to have completely turned his life around and will hopefully stay on that path for the rest of his (sure to be equally successful) life.
2. Stephen King
Before Stephen King even became a writer, he battled a personal addiction to alcohol. He has written many non-fiction pieces about his struggle over the years, including about how everything came to a head and he kicked booze for good during a family intervention during the 1980s. Alcoholism is clearly an important part of King's life, as evidenced by the huge amount of writing he does on the subject. Many of his most famous characters are alcoholics, including Jack Torrance from "The Shining."
3. Eminem
Born Marshall Mathers, Eminem quickly became one of the most successful musicians around during the 1990s. He also has a long and storied history of alcohol abuse, particularly when it came to mixing drinks with prescription pain medications. Mathers was very clear that these actions directly contributed to the entire ordeal and that he has relapsed multiple times over the years. Surprisingly, he cites his friendship with Elton John as one of the driving forces behind his ability to remain clean and sober.
4. Michael J. Fox
Film fans know Michael J. Fox as Marty McFly, protagonist of the hugely successful and time-honored "Back to the Future" franchise. Before he would be Marty, however, he would be Alex P. Keaton on the hit television show "Family Ties." Even before that, though, he also battled a significant drinking problem. Getting diagnosed with Parkinson's disease changed all that, however, as he now devotes his entire life to being an advocate for research for the disease.
5. Ben Affleck
According to Affleck himself, alcoholism has a long history throughout his entire family. It is true that people who are born the children of alcoholics are much more likely to become alcoholics themselves. Affleck famously battled the condition all throughout the 1990s, which came to a head when he checked into rehab in 2001 and remained sober for almost a decade. He has been photographed recently drinking at various events, though whether that is an issue remains to be seen.
6. Ewan McGregor
Ewan McGregor is the Scottish born actor who set the independent film world on fire with a string of stunning portrayals throughout the 1990s. He also set the big budget blockbuster world on fire, starring in all three "Star Wars" prequel trilogy films from George Lucas. McGregor has made no secret of the fact that he battled alcoholism throughout his life, most notably becoming a truly functioning alcoholic at one point. According to McGregor himself, he finally gave up drinking during the summer of 2000 and has been able to remain sober ever since.
7. Lindsey Lohan
Lindsay Lohan had such a bright and promising career, thanks largely to star turns in movies like "Freaky Friday" and "Mean Girls" during her teens and early 20s. She is also one of the most famous alcoholics on the planet. Not only has she been arrested for multiple DUI offenses, but she also at one point had to wear an electronic bracelet that was designed to detect alcohol in her system. While wearing that bracelet, it seems that she did engage in drinking. Here's hoping that someone so young and talented is able to turn her life around, Robert Downey Jr. style, and that her very own "Iron Woman" franchise is right around the corner.
8. Dylan McDermott
You have likely seen Dylan McDermott on a number of television shows, including The Practice and American Horror Story. This likeable actor with an Italian/Irish background had a tragic childhood. His mother, Diane Marino, gave birth to him at the young age of 15. She was later killed in a gun related accident. McDermott has acknowledged publicly that he has been sober for over 20-years, free from alcohol; a substance the star once used to chase away demons from the past.
Final Thoughts
It is estimated that around seventeen million Americans who struggle with alcohol use disorder. The numbers suggest 11.2 men million and 5.7 women make up this statistic. It is our belief that the true number of people who have an addiction to alcohol is underrepresented because of feeling of guilt and shame associated with this problem.
If you are interested in learning more about alcohol abuse and addiction, we encourage you to visit the Rethinking Drinking page, published by the National Institute on Alcoholism and Alcohol Abuse.
We are also recommending the book: Crossing the Line from Alcohol Abuse to Dependence. Inside, you will find lots of useful information about alcohol abuse, including specific warning signs that suggest you may have a problem with drinking.
Many people who struggle with alcohol find that by working with a trained counselor, they are better able to understand their relationship with the substance and identify new and healthy ways of coping with life challenges. If you are in Chicago, please feel free to give us a call at 773-528-1777 or send us a note through our secure online contact form.
Thanks for stopping by! If you found this post helpful, please Like on Facebook. Circle on Google+ and share with others.