—
Counseling Chicago Information
The counseling articles found on this page are designed to assist people in Chicago with gaining greater insight into different types of techniques and tools used in the counseling and therapy process for one one one counseling, couples therapy and coaching. Each area discusses useful information about a variety of therapeutic approaches that are commonly used in the counseling dynamic. 

We encourage you to take your time to learn about the psychological constructs offered here so that you have a better understanding of how the different modalities are used to help you reach a place of greater wellness. Many of the brief articles here are linked to our Chicago Therapist blog. Feel free to visit this page as often as you need as you jump around different parts of the website.
Chicago Couneling Learning Room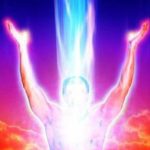 Zen Meditation Room:  An oasis of peace and serenity from an often hectic and busy world. Learn about the benefits of deep breathing and how to reduce stress by engaging in mindfulness based exercises. Discover the benefits of living in the here and now. Stop by the Zen meditation room at different points of your day to relax, restore and recharge. Escape your worries and let our guided imagery videos transport you to a harmonious place of balance. Find your inner space and treat yourself to a mini-vacation of wellness.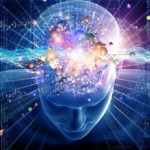 Mindfulness Therapy: Living in the here and now is a goal of many who seek out wellness counseling. But what does living in the here and now really mean? Using the ancient construct of mindfulness, which which is one part Zen and one part Buddhism, you can discover the healing and reparative benefits of mindful living. Work through irrational, negative thoughts and leave baggage from the past behind so that you can full embrace this very moment in time. Discover how you can channel the power of the moment to release you from to toxic energy from the past.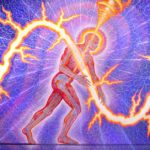 Positive Psychology: This type of counseling approach is also referred to as strength based counseling. At it's core, positive psychology makes various assumptions about an individual, which includes the belief that most people are resilient and already hold several key strengths which empower them to work through different challenge areas. Using these strengths as a kind of jumping board, the helping professional assists the client with moving through difficulties and creating options for meaningful and lasting change. Learn more about how strength based counseling can help you.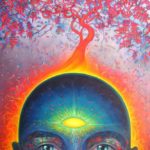 Solution Focused Counseling: This type of therapy is used to help both individuals and couples discover realistic, practical and concrete ways to work through various life challenges that draw upon elements of strength based counseling. Generally speaking, solution focused counseling is brief in nature. Therapists will often used solution focused therapy as a way of helping clients remove the complexity of a perceived problem by simplifying options. This kind of counseling is very effective for individuals looking to create positive change in a brief amount of time. Learn more about solution focused therapy.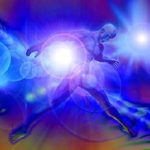 Cognitive Behavioral Therapy: This type of therapy is one of the most effective ways to help individuals explore the source of their anxiety and depression. Considered a "here and now" type of therapy, cognitive behavior therapy (CBT) seeks to identify and disrupt irrational thoughts. Once accomplished, new and healthy ways of thinking are realized to help prevent problems like "awefulizing", panic attacks and negative thinking. CBT can also help create change around how you view your world, pulling upon elements of positive psychology. Learn more about CBT.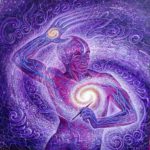 Talk Therapy: We often hear the term "Talk-Therapy" but what does this really mean? At it's core, talk therapy is kind of catch-all phrase for the various forms of counseling and psychotherapy. Talk therapy is used as a way to help people (both individuals and couples) express their feelings and emotions in a safe, affirming and non-judgmental environment. One of the many goals of talk therapy is to encourage the psychological concept of catharsis – which basically means that you are able to process all that you are feeling and experience emotional and psychological relief. Talk therapy is used for anxiety, depression and general problem solving. Learn more about talk therapy.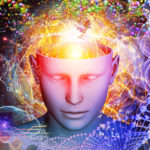 Psychology Definitions: In the field of behavioral science, there are dozens upon dozens of different definitions and terms used to describe various conditions, behaviors, ideas, theories and constructs. For example, do you know what the definition of paradox really means? How about the condition known as dysthymia?  Can you define gestalt and psychosomatic? A mouthful to be sure! To help simplify what some of these words mean, we have created a list of 100 common psychology definitions for you to review. All of the definitions are short and easy to understand. Some clinical jargon may appear because it is necessary.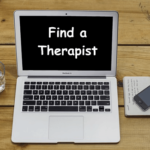 How to Find a Therapist: Many people seeking therapy know they would likely benefit from the counseling experience. But where do you start the find a therapist process? Is there a guide to help walk you through what to do in a step by step way? It turns out the answer is yes. Learn about what questions to ask yourself and the therapist as part of your therapy search. Discover the different ways to pay for therapy. Check out our find a therapist video. Visit our ultimate how to find a therapist guide!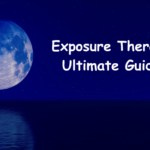 What is Exposure Therapy? You may have heard of the term "exposure therapy" but what does it really mean? Are there practical used for this type of counseling and psychotherapy? How can a person experience a reduction of fear when elements of exposure therapy are combined with CBT? And what role does exposure therapy play in the treatment of phobias and panic? The answers to these questions and many more are now revealed in our Ultimate Guide to Exposure Therapy!