Our goal as therapists in Chicago is to create a warm, supportive environment in which our clients can begin to understand their feelings while discovering what barriers may exist that limit their full potential. At 2SC, we take an eclectic approach to client wellness and honor the client's work life, family traditions and sexual orientation – as well as cultural & spiritual beliefs.
We firmly believe that the process of counseling is an art form that is goal oriented in nature, infusing elements of mind, body and spirit to create an environment that is reparative and restorative. 
Below are the counseling services our individual counselors, couples specialists and marriage therapists provide. At 2nd Story Counseling, we believe every life has a second story – why not write yours today?
Therapy and Counseling Services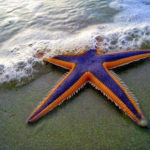 One on one counseling services are through 2nd Story Counseling in Chicago. Our therapists provide a safe space for you to explore your life challenges in a non-judgmental, affirming atmosphere.  Many people have discovered the benefits of counseling, particularly regarding relationship issues, dating patterns and "feeling stuck". Others have found that by working with a helping professional, they are able to gain personal empowerment and insight around issues related to past traumas, addictions, depression, anxiety and ADHD. Why not make an investment in your happiness and provide a positive conduit for change by making an appointment with one of our therapists today?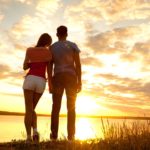 Couples therapy at 2nd Story Counseling may provide the perfect opportunity for you and your significant other to explore issues that are causing friction within your relationship. We have a passion for working with couples! Our couples counselors are highly trained and skilled at the art of  relationship counseling. Our counselors use an interactive, strength based approach to assist couples with improving communications, bettering intimacy and creating positive change in the relationship for the here and now and for the long-term. Couples counseling should be thought of as a meaningful step in the right direction for a relationship and something we hope you look forward to. We are a multi-cultural counseling organization and welcome all couples, including LGBT couples.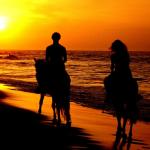 Marriage Counseling. Our Chicago marriage therapy services are designed to assist couples improve communications, increase trust and bolster intimacy. Our marriage therapists are skilled at helping couples break through relational challenges and assisting couples create emotionally healthy, stable, loving marriages. the marriage therapists and relationship specialists at 2nd Story Counseling use an interactive and empathic approach to guide couples towards meaningful solutions – with clearly identified goals for counseling as part of the therapeutic process. Marriage counseling can be tranformative when both individuals in the marriage are motivated towards positive change. Why not let one of our counselors help to Shepard  your marriage to an oasis of  insight.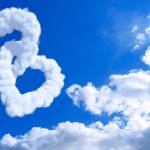 Premarriage (premarital) counseling: Our pre-marriage program is a one of a kind service offered in Chicago. 2nd Story Counseling was the first organization in the Midwest to offer a structured, customized, flexible and affordable premarital program that is totally secular in nature. We call our program "Gate 14" because we assist clients with fourteen important pre-marriage areas before officially tying the knot. At 2nd Story, we believe in emotionally healthy, stable relationships for the here and now and for the future. Why not set up your marriage for long-term success today? 2SC's Gate 14 – with daily non-stops to happier, healthier marriages. It's groovy, it's insightful, it's you … can you dig it?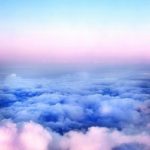 Mindfulness Therapy: What would it be like to work through stress, anxiety and worry in a way that was natural, healthy and empowering? Through the art of mindfulness therapy, changes in how you respond to and cope with stress are entirely possible. Mindfulness is all about being in the moment and living in the here and now. Learn more about how mindfulness therapy can create positive change in your life, increase your ability to experience pleasure and enhance sexual intimacy. The therapists at 2nd Story Counseling are skilled at providing elements of mindfulness therapy to clients, which is commonly used to help people reach important life goals. We encourage you to live in the moment, feel the present and embrace the now.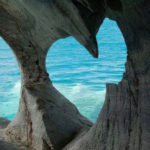 LGBT Counseling: 2nd Story Counseling has been a gay affirming organization since its founding. We offer a number of LGBT counseling services. Many of the therapists affiliated with 2SC are openly gay. Others are gay friendly and supportive. We understand the unique challenges that can impact LGBT individuals, including family challenges, relationship struggles and career struggles Our therapists offer a warm, supportive and safe space that is designed to help you and/or your relationship explore issues and work past barriers. Using a strength based approach, 2SC counselors are highly skilled at problem solving and knowledgeable on LGBT matters. We use a solution focused approach that is designed to assist you reach important life goals and in a way that celebrates you and your relationship. We have a passion for counseling and hope you will think of us for your individual or couples counseling needs.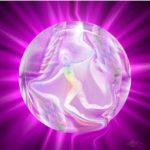 Alcohol, drug and sex addictions and other forms of dependency are a very real issue for many people in Chicago. Getting help regarding these kinds of life challenges can be difficult because of extreme shame and guilt associated with behaviors. At 2nd Story Counseling, our therapists offer a non-judgmental, safe and nurturing space to help clients better understand addictive behaviors. We help clients find their own path to recovery using a strength based, mindful approach.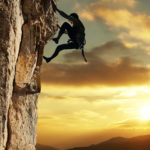 Life coaching can be a powerful tool to help you reach important life goals. Designed for individuals who are looking for an extra boost with insight, life coaching helps people move past feeling stuck and towards a place of positive change. Many people have found the practical benefits of coaching for areas related to dating, business and career. What direction do you want to move towards? What goals are you seeking to achieve? How might making adjustments in the here and now set you up for a brighter, healthier and wealthier future? Our life coaching services differ than traditional counseling services because life coaching is about having an accountability partner on your path towards goal obtainment in the future. The process of coaching and change starts the moment you decide to call upon one of our helping professionals. Life coaching can help make dreams come true – what are yours?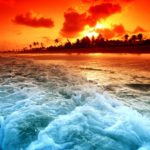 Online Counseling: The therapists at 2nd Story Counseling understand that you live a busy life. Traditional, face to face counseling or a regular basis may not always be an option if you travel for work or have the kind of job where irregular job hours are the norm. Designed as conduit for support, communication and insight, online counseling (also referred to as e-therapy) is available to clients of 2SC where the service makes sense and may be a good fit. Individuals and couples have found that e-therapy has helped them reach important life goals without having to worry about driving through the snow in Chicago's cold winters. It has also assisted clients who are in the windy city one day and in New York the next. Online counseling is not always appropriate for for particular issues however, when the stars align, it can be an excellent option for receiving guidance, support and insight. Why not see if e-therapy might work for you?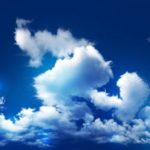 Career counseling can help you become better positioned for the jobs of today and tomorrow. Learn more about how career counseling can help create positive change in your life and assist you with matching your background, skills, interests and passions with the right job.What would it be like to get career guidance and development from a counselor who can help you get noticed by employers, ace interviews and get job offers? At 2nd Story Counseling, we have several highly skilled career counselors who are trained to help you move get moving.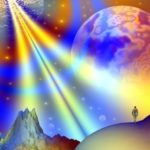 Men's counseling services are offered to men in Chicago as a way of helping guys to better understand the unique barriers which may be keeping them from reaching their full potential. For men, it can be difficult to talk about problems related to intimacy, self-concept and self-esteem with friends because of cultural norms and societal expectations. Not having this ability to share can lead to problems such as stress, anxiety, depression and anger management issues. The therapists at 2nd Story Counseling provide a warm, safe and affirming environment to help men discuss, address and work through male related challenges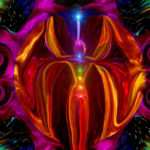 Women's counseling services are available at 2SC. Our counselors and therapists recognize that women often face special challenges that require sensitivity on the part of the helping professional. Cultural and biological differences exist between the genders that necessarily mean counselors need to be aware of the unique needs of women. We offer a safe, affirming and empowering environment for therapy to take place in a way that honors women. At 2SC we believe in women everywhere.