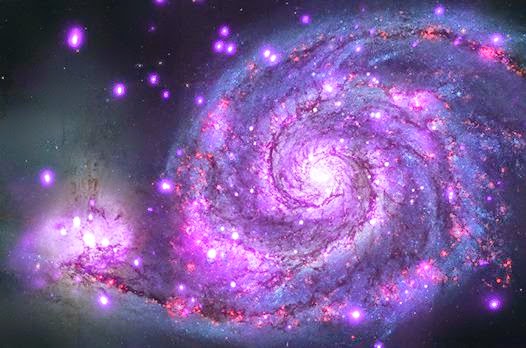 Are Some People Really Healers?
By: John D. Moore, PhD
Recently, the topic of empaths came up in the context of mindfulness with several colleagues of mine. The discussion all started when a fellow counselor shared she had started to take meditation classes as a way of working through personal stress.
During our light conversation, she shared that at times she needs to be alone and away from other people, which causes her to close herself off from the world and essentially "chill". I can certainly understand this as most folks in the helping professions experience a good deal of cumulative stress as part of the work they do.
In truth, most counselors, teachers, police officers and nurses who are involved in the business of assisting, protecting and healing others can become profoundly drained, burned out and even depressed, which is often linked to the concept of vicarious trauma.
Empaths and healing
At some point during our chat, my friend shared that she commonly feels overwhelmed when she is around other people in public places because she can "pick up" their emotions and even feel their pain. She also went on to share that for whatever reason, she is unusually drawn to people who are in emotional and psychological distress. She even said that her empathic abilities allow her to sense the feelings of animals, such as dogs and cats. When I asked her how long these things have been going on, she shared they have been happening for as long as she can remember.
As are conversation continued, she shared that many people who are empaths gravitate towards certain professions, such as counseling, nursing, holistic medicine and even Rikki. All of this was quite fascinating to me.
Empaths among us
I started to do a little research on the topic of empaths and counseling and learned many different things. Perhaps the most important of the items I discovered is that empaths do seem to exist. No, perhaps not in the way we see them on television shows like True Blood or Supernatural. Instead, their gifts are much less pronounced.
An example might be found in a blind person who has learned to strengthen other senses as a way of compensating for their loss of vision. If you have ever been around someone who is totally blind, you quickly realize that the person is able to "sense" things going on around their proximity, including the person they are spending time with.
I personally have been asked by several blind people I know questions that relate to things they have no earthly way of knowing about. Was it a lucky guess or are they empaths?
Empath Self-Assessment
For chips and giggles, I am going to pass along an empath quiz that is designed to let you gauge your empathic abilities. Keep in mind that being empathic and being empathetic are two entirely different constructs. Empathic people sense the emotions of others. Empathetic folks are ones who can understand another person's feelings and even step into those feelings. While similar, they are not exactly the same.
I would love to hear your thoughts on this topic. Do you think some people are empaths? Do you consider yourself to be an empath? What role does mindfulness play, if any, with strengthening empathic skills?
Thanks for visiting 2nd Story Counseling. Please like us on Facebook, Circle us on Google+ and share on Twitter!