Maintaining Sobriety Requires a Mindful Approach
By: 2SC Staff
We are addicted to our thoughts. We cannot change anything unless we can change our thinking. ― Santosh Kalwar
Over the past several years, the field of mental health has increasingly employed the practice of mindfulness to help people working on their recovery promote wellness and maintain sobriety.   
There is a reason for this …We now have plenty of scientific research to show that mindfulness based approaches to addiction and recovery work!
What exactly is mindfulness you might be asking? In its purest form, mindfulness can be defined as the intentional, accepting and non-judgmental focus of one's awareness of emotions, thoughts and sensations occurring in the present moment.  Mindfulness borrows from the schools of humanistic and positive psychology and is sprinkled with a bit of Zen. Fun stuff, huh?
It is important to point out however, that for many in recovery, the ability for focus on the here and now is easier said than done. Part of the difficulty involves what I like to call faulty wiring, which for many self-identified addicts can cloud judgment and by extension, healthy decision making.
Mindful Recovery: Here and Now
Being mindful about how we go about living our lives can represent a major shift in thinking for folks working on maintaining sobriety. If you identify as an addict, you know exactly what I am talking about!
What follows are five mindfulness based tips that you might consider as part of your own path to healing.
Are you ready to channel your inner Zen? Let's dive right in!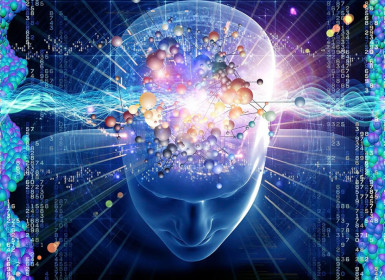 1. Identify feelings
There's a reason substances or addictive behaviors are called "mood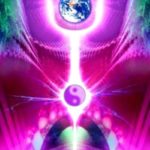 altering." Some feelings are too scary or too taboo to experience.  They feel intolerable.  Active addiction becomes a way to "fix" the situation.  Change the mood so that the mood is acceptable.
Take away active addiction, and some really uncomfortable and painful feelings emerge.  How can a person to learn how to cope with these feelings if they can't allow themselves to either experience or identify them?
Mindfulness helps you to observe, identify and accept feelings.  This in turn leads to sharing them – which is the backbone of recovery.
2. Identify triggers
Active addiction is an automatic reaction to triggers – which can be feelings, people, places, memories or things.  In order for recovery to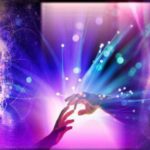 be successful, it's crucial to be able to identify what may be sparking your desire to use.
This is where mindfulness comes in.
Say you are walking down the street and suddenly have a burning desire act on your addiction.  If you practice mindfulness you can check in with yourself. One way to immediately work through a trigger is to mindfully ask yourself:
Is it sadness?  Seeing your favorite bar?  The holidays?  The anniversary of a loved one's death?  Loneliness?
Awareness of triggers helps you to better deal with them.  Lack of awareness makes the desire to use bigger and bigger – and increasingly difficult to overcome.  
3. HALT
Sometimes solutions are simple!  HALT is an easy to remember acronym that is designed to assist you with identifying basic physical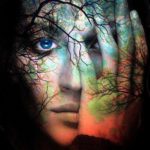 and emotional needs when you feel awful. You can check in with yourself to see if you are feeling one or more of the following:
– Hungry
– Angry
– Lonely
– Tired
It can be of great relief to know that you don't have to "figure something out" when the underlying causes are so basic!  Mindfulness helps to identify these essential needs, which many times are easy to address.
4. Remember: "This too shall pass"
Feelings and thoughts are temporary.  Observing them as they rise and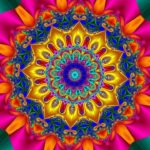 fall helps to detach from them.  You don't have to follow every last thought or feeling to whatever dark place they take you. Simply observe your emotions.
When feeling terrible, it may seem like it's never going to get better.  Isn't it great to know that tomorrow – or even an hour from now you might feel differently?  As an aside, feelings don't have to be medicated if you know they will change. Sometimes, just engaging in physical activity, such as exercise, is enough to pull us out of a downward spiral.
5. Helplessness versus Powerlessness
Some confuse powerlessness with helplessness. Staying mindful helps to differentiate between two.  As an example, while someone might be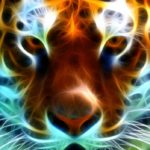 powerless over what happens once they start active addiction, they're not helpless over whether they start. 
A key part of recovery, steeped in the 12-traditions, is the ability to accept things that can't be changed, the courage to change the things one can, and the wisdom to know the difference. 
Nothing can be done about the past and the future can't be predicted. You only have this moment in time.  The cycle of visiting the past can be dangerous in recovery and lead to a spiral of negativity. It doesn't have to be this way – not for you or for me. Past traumas can creep up on us from time to time but they don't have to become crippling.
Summary – Mindfulness and Recovery
Mindfulness provides the wisdom to discern between feeling helpless and feeling powerless.  I encourage you to learn more about taking a mindful approach to sobriety.
A great book to think about reading is Mindful Recovery by Thomas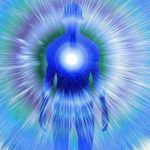 Blen. Another great read is The Mindful Path to Addiction and Recovery by Lawrence Peltz. If you have some books that you would like to share in the comments, please do!
It's important to recognize and remember the power of mindfulness.  When properly harnessed, you quickly discover that you are not helpless, nor are you a victim of the past. And of course, working with a therapist who is trained in the areas of addiction and recovery always helps. 
I hope you found this information useful. Please Like 2nd Story Counseling on Facebook, Circle us on Google Plus and share on Twitter!