5 Celebrities with Depression
Depression is a very serious condition that affects millions of people on an annual basis. Many people incorrectly assume that depression is for "normal" people. Celebrities couldn't possibly be depressed, as what do they have to be sad about? They're loved by millions of people all over the world. They're rich beyond believe, have all the success they've ever wanted and lead exciting lives filled with jet-setting, movie making and more.
In reality, depression does not selectively affect people based on their social status or income level – it is a very real concern for both celebrities and average people alike. There are five stars in particular who have suffered with depression in the past that may surprise you.
1. Jon Hamm
Jon Hamm quickly shot to super stardom as the lead actor in the hit AMC television series "Mad Men." The series was notable not just for the fact that it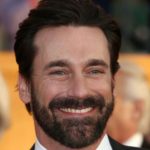 was the first scripted drama that cable network AMC put on the air, but also for being the brainchild of Matthew Weiner, who most famously scripted some of the most popular episodes during the last few seasons of "The Sopranos."
After his parents died in his early 20s, Jon Hamm suffered a serious bout of depression that lasted for years. He cited work, school and a general structured environment as helping him recover.
2. Owen Wilson
Owen Wilson first became a household name after stealing every scene he was in during the feature film "Armageddon," which also
happens to be one of the highest grossing films of the 1990s.
He was also nominated for an Academy Award for Best Original Screenplay for "The Royal Tennenbaums," which he co-wrote with that film's director, Wes Anderson. Owen Wilson has struggled with depression for much of his adult life and cites his family, friends and general support system as helping him overcome it.
3. Robin Williams
Robin Williams was one of the most celebrated comedic actors of all time. During the later part of his career, he also had a star-making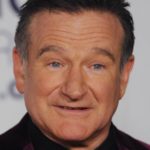 turn in a number of dramatic films including "Good Will Hunting," for which he won the Academy Award for Best Actor. Behind the scenes, Williams famously struggled with depression for several decades.
He was also a recovering drug addict and alcoholic for much of the same period of time. Williams sadly lost his battle with depression during the middle of 2014 and is missed by millions of people all over the world.
4. Lorraine Bracco
Lorraine Bracco is a feature film and television actress who is perhaps most famous for starring as Dr. Jennifer Malfi on the hit HBO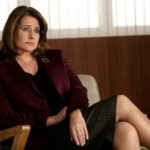 series "The Sopranos." She also had an illustrious film career, starring alongside several other notable actors in Martin Scorcese's "Goodfellas." Lorraine Bracco is yet another celebrity who struggled with depression for the majority of her adult life.
She cites help from medical professionals along with extremely caring friends and family members as her keys to helping get through these trying times. She speaks extensively about her battle with depression, along with a variety of other issues, in her autobiography, On the Couch.
5. Angelina Jolie
Angelina Jolie had the type of career that most actresses dream of. After starting out as a model, a career-defining turn as the title character in the HBO film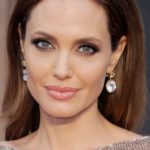 "Gia" catapulted her into the stratosphere. She quickly became one of the most successful actresses in the world and had several franchises of her own, including "Lara Croft: Tomb Raider," based on the hit video game series of the same name.
More recently, she is one half of a power couple with her husband Brad Pitt. Angelina Jolie has always been incredibly open and honest about talking with her struggles with depression, including many severe conditions like borderline personality disorder. Though she seems to have the situation under control, she maintains that it is something that she struggles with every day. Both her and her husband have also done a large amount of work with a depression-related charities located around the world.
Final Thoughts
Depression is a serious problem that can sneak up on a person without warning. This is particularly true if you have situational depression, similar to what some people experienced after the death of Paul Walker. If you want to learn more about this condition, I encourage you to read 10 Things Depression Doesn't Want You to Know.

If you have time, we encourage you to also check out our page on celebrities with anxiety related issues, such as obsessive compulsive disorder. This too is a condition that often hides in shadows and can include frightening experiences such as intrusive thoughts.
Many people find that talking to their doctor about depression to be helpful. Additionally, working with a therapist who is trained in assisting people with feelings of sadness or anxiety has proven to be an effective approach to treatment. Mindfulness, physical activity and a strong circle of support may be highly beneficial as part of a comprehensive wellness approach. 
If you would like to learn more about things you can do to help with depression, a great read is available that offers insightful tips for coping entitled: Depression for Dummies. Educating yourself about depression is one of the most powerful ways you can push back against this often insidious disorder.  Chris Evans regularly reads topics on wellness and mental health. Why not give it a try? 
Thanks for stopping by! If you found this post helpful, please Like on Facebook. Circle on Google+ and share with others.