Three Things We Should Remember about Paul 
As we near the birthday of Paul Walker, who would have been 41 years old on September 12, it is still hard to believe that the youthful, energetic and attractive actor is truly gone. He was the main star in one of the most successful movie franchises of all time, yet he was never one to seek out the spotlight. 
In the days that followed his passing, Walker was elevated by many in the press to near saint-like status, his handsome face now enshrined in the public memory for the ages. Today, for many, the name Paul Walker has become synonymous with the word legend. The pain of his loss was palatable by many of his fans, including me. In fact, it was something I tried to speak to and offer comfort to others after that terrible day in late November of last year. Let's face it – his death was depressing.

Remembering His Essence
In processing all that happened with his death, it is easy to forget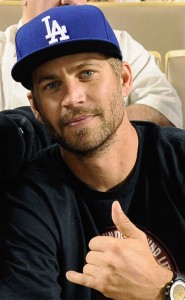 that the core qualities of the man, namely modestly, generosity and kindness, are what attracted so many to him during his lifetime.
And so it is important to remember that his ability to connect with those around him was not a function of his good looks alone. Instead, Walker drew people to him because they could relate to his essence – an essence that was informed by being all too human.    
I've never understood the tabloid exploits about Paul Walker. So many in the press focused on his handsome appearance, which no doubt was stunning – yet missed the deeper story about the events in the man's life that helped to shape who he was as a person and perhaps more important, who he was not. 
Following Paul Walker
I followed Paul Walker for pretty much his entire acting career; starting way back in the 1980's when he grabbed a part in Monster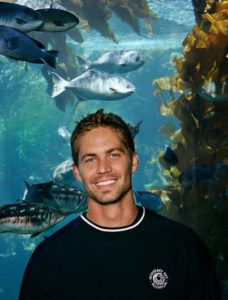 in the Closet (1986) in his role as "Professor" Bennett.  If truth be told, there isn't a flick he appeared in that I haven't seen or an interview that he has given that I have not read.  
Upon his death I, like many of his fans, became deeply saddened. After a period of time, I also became curious about who he was away from the camera and how his image transformed in the days following his passing.
As many followers of Walker know, he was notoriously private.
And so, through the lens of time, contextualized through his public interviews, I've put together a more accurate, meaningful portrait of the star that can now be shared as we move closer towards his birthday – the first such anniversary to occur after his death. 
All Too Human
In the interviews given by Walker, what I noticed time and again was the tortured contradiction of a man who always seemed to have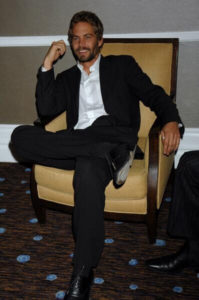 one foot in Hollywood and one foot out. The conclusion is very simple: Paul Walker, like the rest of us, was all too human.
While it may be too late to push back against the public narrative that has taken hold about him, namely a handsome young celebrity whose life was tragically cut short, I believe there is still space to remember his deeper fabric, which really should be infused into our collective memory beyond his physical appearance.
What follows are 3 important things about Paul Walker that I hope provides you a better understanding his essence 
3. He really loved the oceans and its creatures
When you look at Paul Walker's life and explore the things that really interested him, you see a man who was deeply connected to the ocean, his crystal blue eyes almost perfectly matching the depth of the aqua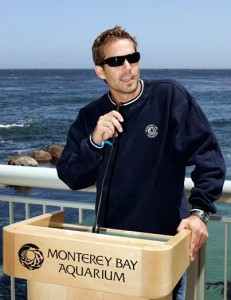 blue sea. Walker's father shared in an on camera interview after Paul's death that his son had a unique connection with all things oceanic. In fact, the star was involved in the protection and conservation of sea life and had a real passion for the ocean and its many creatures.
Below you will find a short video that features Walker talking to Dr. Michael Domeier, a marine research scientist. The interview is part of a promotion piece for the Discovery Channel's Shark Week. What is important that you notice is the absolute focus Walker has on Domeier when the scientist is talking about the topic of sharks.  
On more than one occasion, Walker wanted to quit his job as an actor and immerse himself in the study of marine biology, something revealed in an interview with Domeier appearing on the Entertainment Weekly website.
"Hey, I want to quit acting. I want to go back to school. Can you help me?" said, Paul.
As an aside, when you look at the array of publicly available photographs of Paul Walker, you will also notice that he loved animals – animals of all kinds and types. 
Summary
There is so much more I could share with you about this actor. He came from a blue-collar background and humble beginnings. Walker was by no means perfect – he had a number of flaws, several of which have come up since his passing in November. And I am the first to say the man was not a saint. He had a reputation of living on the edge and had no doubt had brushed up against death before.
That however is not the point of this article. Instead, my hope is to leave you with a deeper, more substantive personalogical mosaic, which can be traced back to a time well before he became a star on the silver screen.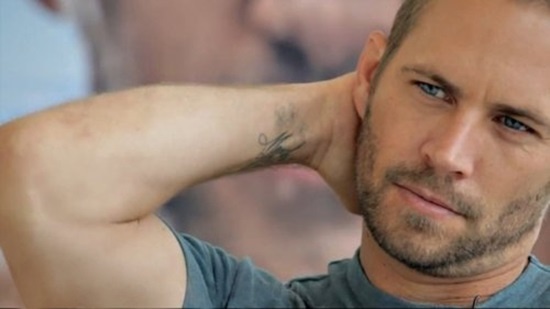 And I would be remiss in not mentioning his daughter, Meadow, who meant so much to Paul that he had her name tattooed on his wrist. We should also remember his girlfriend, Jasmine, who according to news reports, Walker planned on marrying in the future. And finally, we should remember Paul's family.
He was a good actor – not great. With that shared, the truth is that I still miss seeing him. Not for his celebrity status, nor his looks. I miss him because, like many of his fans, he had a humble life story that folks could relate to – mistakes and all.  In plain speak, the guy was real. 
I encourage you to give generously to Paul Walker's Charity as we get close to his birthday this September 12. Remember all of the reasons you liked him and all of the joy he brought to your life.  
Happy birthday Paul – we miss you plenty.
Thanks for taking time to read this post. I hope you found this article interesting! Please Like 2nd Story Counseling on Facebook, Circle us on Google Plus and share on Twitter!