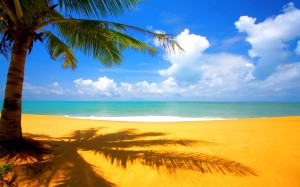 Positive Psychology
Wanting to learn about positive psychology in Chicago? If so, you have come to the right place. In a nutshell, positive psychology is a branch of counseling that is concerned with helping people build more prosperous, healthier, happier lives. This particular type of counseling vastly differs from some traditional schools of psychology, which are historically based on an illness (sickness) based model.
Positive psychology makes the following assumptions: 
Most people are resilient

Crisis reveals character

People can choose happiness

Happiness is a cause for good things in life

Wellness is a learned behavior

Goals are an important part of happiness

Life has sense of purpose and worth

All people have unique strengths.
While traditional psychotherapy is often concerned with the past, particularly early childhood experiences, positive psychology is very much focused on the here and now, borrowing from past personal successes as a narrative to help inform the present – and future.
Positive Psychology Attributes
In many ways, positive psychology is similar to cognitive behavior therapy (CBT) in that both are "here and now" focused. One way that positive psychology differs from CBT is the implicit strength based assumption. "Strength based" is a twenty-five cent term used to describe skills, abilities and personal attributes that a person already possesses, which can be used to work through a given set of challenges. Positive psychology is well grounded in the psychological literature. Many business executives, organizational leaders and coaches use elements of positive psychology to help with goal attainment.
Positive Psychology and Counseling
Using positive psychology as a wellness approach has a number benefits and has been found useful in helping individuals with:
Focusing on strengths and abilities.

Building self-confidence

Building self-esteem

Reducing negative thinking

Working through depression

Reducing anxiety and nervousness

Helping encourage wellness choices

Fine-tuning leadership skills

Enhancing executive leadership skills

Actively choosing happiness in relationships

Empowering the whole person (mind, body & spirit).
Positive Psychology in Chicago
In Chicago, finding a counselor or therapist who practices positive psychology can be somewhat challenging. The counselors at 2nd Story Counseling however all embrace this kind of counseling approach as a tool to help people build happier, healthier, more prosperous lives. Using this strength based model, we believe that with focus, motivation and work, individuals can design lives of significance and worth. If you are interested in learning more about positive psychology and counseling, please give us a call at 773-528-1777 or send us a confidential note through our secure contact form. 2nd Story Counseling – because every life has a second story.