5 Reasons Why You Still Miss Paul
By: John D. Moore
The one year anniversary of the death of Paul Walker is not something I looked forward to writing about. It was difficult enough to pen the piece commemorating his 41st birthday. As we near the calendar date of his passing, I am left with many of the same sad, hollow feelings that thousands of his fans have shared in the myriad of online communities , fan pages and social media clubs that exist worldwide. I think the shock of his loss still has not been fully absorbed by his followers – and that goes for me as well.
It was around 6pm Chicago time when word had reached me via text that Paul had died. Someone had texted me the news, along with a link to the information that was known at the time. Probably like you, hearing about the crash was more than jarring – it was surreal. "Is this a joke?" I thought to myself. "How could this be?" I got a sick feeling in my stomach.
As the night wore on and more reports started to come in, the reality of the situation started to slowly sink in. He was really gone. If you are fan of Walker's, you will remember that evening and the difficult days that followed well.
It seems just like yesterday, doesn't it?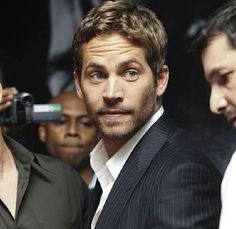 Grief and Loss
As a counselor who is accustomed to working with issues involving death and loss, part of what I and so many people were feeling at that time mirrored what one would expect in the grieving process. Specifically, I am talking about the stages of grief, which can become somewhat amplified when dealing with the concept of public loss.
What people often forget is that the stages are not something you pass through one time. In truth, we traverse these stages much like climbing a ladder, going up and down and then up again.
I wonder what stage you are at right now? Are you in denial? Are you depressed? Have you reached a place of acceptance?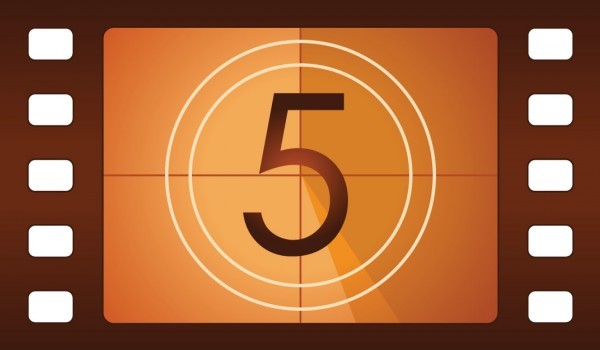 5 Reasons Why You STILL Miss Paul Walker
People often ask me and followers of Paul "What's so great about Paul Walker?" and "What was the big deal – he was just an actor – I don't get it!" My response is simply this – Paul was one of us. In every way measurable, Paul Walker truly was one of us. Yes, he was a celebrity but this wasn't always the case for him. And to be sure, he continually vacillated with wanting to be in Hollywood; always with one foot in and the other foot out.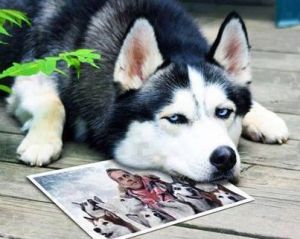 There really is no way I can articulate why so many people are still sad about Paul's passing. All I can do is list 5 possibilities. These 5 reasons did not come from me but instead from the fans who have shared their thoughts over the past year via email, online postings and in news stories. I have studied these in detail and fashioned them into 5 general themes.
1. His ability to connect
Paul Walker was a laid back guy. Don't take my word for it. Just read through the interviews he has given over the years and you will see countless examples. Most people who interacted with him described his persona as mellow and down to earth – with an ability to "connect" with people, regardless of their background. You can't bottle that up folks – you either have that "chip" or you don't. Paul Walker did.
2. His kindness
It was fairly well known that Walker was a very kind man – and also very generous. His true giving persona didn't fully emerge until after his passing however, when stories began to appear in the media about how he would anonymously help others. That kindness extended to creatures of the sea and to the environment, with a deep and abiding respect for the ocean. He was also a humanitarian, helping those struck by disaster. FYI: He was posthumously recognized for this for his efforts in Haiti.
3. His surfer clothes
If you followed Paul Walker you knew he often wore Puma shoes and RCVA t-shirts. It wasn't the brand of clothing people liked but instead, what they represented. The guy was basic – not someone looking to sport a bunch of flash and bling when he was out and about. How very different he was when compared to many of the Hollywood celebs we see today to be sure.
4. His movies
Movies featuring Paul Walker were always a treat to watch. Some people thought he was an excellent actor. Others thought he was mediocre. What pretty much everyone agrees upon is that Walker had a powerful onscreen presence with a magnetic quality that drew folks to him. This went beyond his physical appearance. If you have never seen his IMBd file, be sure to check out his extensive line of credits. You might be surprised at how many roles he actually appeared in. One of my favorite movies was Hours, released a few months after his death.
5. His smile
The main thing I noticed when combing through so many of the online conversations about Walker was the consistent mentioning of his smile. He had the ability to bring happiness to others by just smiling. What's interesting is that in almost every photograph of the star, he is pretty much grinning (even when he tried to look serious, he struggled!). His happiness was contagious – and something many of his fans connected to. Not seeing that smile anymore is just sad. Don't you think?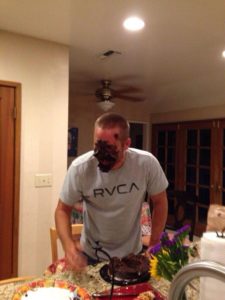 Final Thoughts
I do not think people truly understood just how many fans Paul Walker had until he passed. Think of all of the stars who have died in recent years. How many of these can we honestly say are still remembered with such passion? How many have permanent online communities set up in their memory? How many fans gather one year later, after that celebrity has passed? Just take a look at the star's Pinterest board and you will be stunned at just how many photo's he took with regular, everyday folks like you and I.

Below I am including a recent interview given by Paul Walker's dad to Entertainment Tonight. In this touching tribute, you will hear and see many images that are likely new to you. All of the qualities that drew you to Paul Walker can be seen – from very early on in the actor's life. What a really cool thing for his pops to do by the way. He obviously knows there are tons of people out there who loved his son.
Side note: One thing that stood out was his father's understandable deep grief and sadness. And one can only imagine how difficult this anniversary (and Thanksgiving) will be for Meadow, Paul Walker's daughter and the rest of the Walker family. If by chance any of you read this post, know that all of us send you are deepest sympathies.
Let me say THANK YOU to the many people who visited my site since I wrote the birthday piece back in September on this blog and on Psychcentral. The emails you have sent with news items, tidbits of information and just general sharing speaks to just how powerful the Paul Walker community truly is! Who would have thought. 
If you want to remember Paul Walker, a great way to do this is to give to his charity, Reach Out Worldwide. It's super easy to give – you can do it safely online. I'll be remembering Paul on November 30th to be sure – and I will say a prayer in his memory.
How will you be remembering Paul Walker?
Thanks for stopping by! If you found this post helpful, please Like on Facebook. Circle on Google+ and share with others.