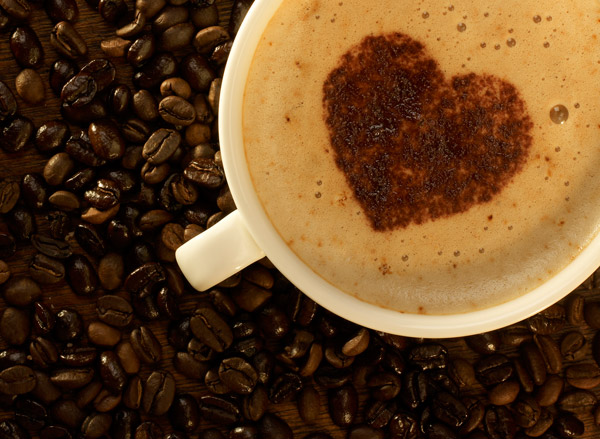 Chicago Therapists: 2nd Story Counseling
… Where Every Life Has a Second Story
When you are looking around for therapists in Chicago for your therapy, couples counseling or marriage counseling needs, we hope you think of 2nd Story Counseling.  We are a privately owned counseling, consulting and behavioral sciences collaborative founded in 2006 with its primary offices in the Chicago Lakeview neighborhood.
Clients range across all cultural, racial and economic backgrounds, including individuals from different sexual orientations. All receive high quality services throughout the lifespan of the professional relationship.
The primary goal of each of the Chicago therapists listed here is to assist clients with identifying barriers that may exist which may be keeping them from their full potential. Using a strength based, solution focused approach, our counselors have a passion for helping individuals and couples move towards a place of empowerment and positive change. 
To learn more about our non-affiliated, recommended therapists, please read the listings below.
Therapists in Chicago: 2nd Story Counseling
Tyler Fortman, PhD

Dr. Tyler Fortman is a licensed clinical psychologist and believes that synchronized collaboration between the individual and the therapist produces the most successful results.  He works diligently to create an affirming and empathetic environment for individuals or couples to explore patterns that keep them stuck and learn skills to live more fully. 
Having worked with diverse populations, Dr. Fortman has taught various university courses and had articles published on addiction,  body image, connections between mental and physical health, masculinity, and hopeful thinking among others. 
He has experience in helping people who are struggling with a wide range of concerns including relationships problems, LGBT related issues, anxiety & depression, low self-esteem, substance abuse and trauma. 
Dr. Fortman received in Ph.D. at The Ohio State University and, in addition to private practice, currently serves as clinical faculty at Northwestern University. He sees clients at 3354 N. Paulina Street.
Kari Harrison, LCSW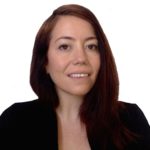 Kari Harrison, a licensed professional counselor, has experience in agencies, community mental health, and private practice settings, working with a wide range of clients. She believes that everyone has a story to share, stemming from a diverse and unique background, and seeks to hold clients in a safe, nurturing space that is truly their own.
She trained at The Chicago School of Professional Psychology with specializations in trauma and recovery and in LGBTQ identity development at Center on Halsted.
She has worked with a variety of presenting concerns including depression/anxiety, relationship challenges, low self-esteem, trauma, grief and loss, and difficult life transitions.
Kari is passionate about exploring ways to help clients discover how to live more authentically in order to create the mental and emotional space to reach their fullest potential. He sees clients at 3354 N. Paulina Street.
Alexandra DeWoskin, MSW, LCSW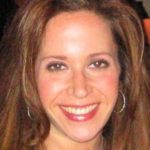 Alexandra, a Licensed Clinical Social Worker, earned her Bachelor of Science from DePaul University and Master of Social Work from Loyola University Chicago.  She is a conversational therapist and empathic and intuitive listener allowing her to hone in on client strengths and clarify concepts and patterns of thinking. This interactive approach creates a partnership with the client necessary for development of goals, healthy boundaries, and empowerment of the client for change.
Directly communicating client strengths and modeling new behavior offers the client the opportunity to achieve milestones leading to increased self-esteem and more satisfying relationships. Alexandra's specialty areas include: individual, couples counseling, marriage therapy, premarital counseling and life coaching. She assists clients with LGBT related issues, depression, anxiety, stress and those who are going through life transitions. Alexandra's private office is located at 4003 N. Broadway Street (Irving & Broadway) in Chicago.
Greg Harms, PsyD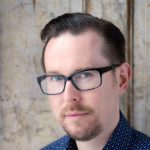 Dr. Greg Harms is a Licensed Clinical Professional Psychologist and Certified Drug and Alcohol Counselor. He has a warm, compassionate and intuitive approach to counseling and enjoys working with individuals and couples alike on various goals. He also enjoys providing pre-marriage counseling and life coaching services.
Greg is particularly gifted working with people who are are looking for guidance and support through career counseling, relationship problems and or are feeling stuck. Using a strength based, solution focused approach, Greg assists couples and individuals create positive change by helping them to become empowered by using clients already existing skill sets, which are used as a center point to create forward movement.  He earned his doctorate in psychology from Adler University. 
Costa Provis, LCPC, CPC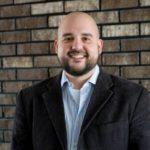 Costa Costa holds an undergraduate degree in Psychology from DePaul University and a Master's degree in Professional Counseling Psychology from the Illinois School of Professional Psychology.  As a Licensed Clinical Professional Counselor, and a Certified Professional Coach, Costa utilizes a variety of therapeutic and motivational approaches including cognitive behavioral therapy, to help his clients cope with Anxiety, Depression and a variety of life transitions and stressors. 
He also has spent many years helping clients navigate career development goals and achieving greater career success. He is warm, conversational and intuitive, and experiences great joy in helping clients overcome barriers using a solution focused, strength based approach. 
Because Costa has worked in a wide variety of settings over his career, serving both as a clinician as well as a clinical supervisor, he has a wealth of knowledge areas.  This allows him to assist clients with many types of life challenges, removing the barriers that are standing in the way of achieving personal goals. 
Costa's specialty areas include: individual therapy, anxiety, depression, life-coaching, career counseling, and couples & marriage counseling.  His Lakeview office is located at 3513 N. Lincoln Avenue
Bill Farrand MA, LCPC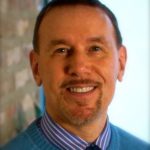 Bill is a Licensed Clinical Professional Counselor and earned a Bachelor of Fine Arts in drama from Illinois Wesleyan University and a Master of Arts in Counseling from Northeastern Illinois University. As an integrative psychotherapist, Bill uses a strengths-based and solution-focused approach to holistic wellness. With warmth, compassion and understanding, he works with each person to develop an individualized approach to help them to build on their strengths and attain their goals.
Bill provides individual and couples counseling, as well as life coaching, addressing anxiety, stress, depression, relationship issues and forms of trauma. He has worked extensively with adult male survivors of childhood sexual abuse, and people who are dealing with LGBT issues, trauma, substance abuse, HIV/AIDS, and other chronic illnesses. Men's issues are one of Bill's specialties.

Daniel Sullivan, LPC, NBCC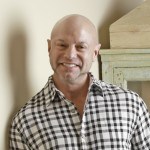 Daniel Sullivan  a Licensed Professional Counselor with a BA in Psychology, MA in Counseling and National Counselor Certification. He enjoys working with individuals, couples and non-traditional relationships finding great satisfaction helping people uncover barriers that may be keeping them from reaching life goals. Whether individual life coaching, depression, anxiety and stress or non-traditional pre-marital counseling, issues related to couples and intimacy and communication or relationship tune-ups, Daniel's approach is temperate yet direct, employing varied counseling techniques that focus on mindfulness. Daniel is currently completing his doctorate in the area of counseling supervision as well as certifications in substance and sex addictions and divorce mediation
Daniel's specialty areas include: individual, couples and non-traditional relationship counseling, marriage therapy and premarital counseling and divorce mediation counseling. Gifted in working with He is also gifted in working with people who may have depression, anxiety, stress and substance abuse recovery and sex addiction, Daniel is also a results oriented life coach. Daniel has particular expertise assisting LGBT individuals, couples and non-traditional relationships. Additionally, having worked in the area of HIV/AIDS since the early 1990s, Daniel is proficient in modern day treatments such as PREP.
Marcelo Gonzalez, LPC, NBCC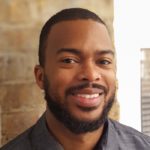 Marcelo a Licensed Professional Counselor with a BA in Psychology, from Florida State University and an MA in Counseling & Organizational Psychology from Adler University. He's Nationally Board Certified Counselor and has experience with career coaching. Marcelo uses a holistic approach with an empathic and affirming presence to partner with individuals to achieve goals and create insight into the barriers/patterns that may impede them.
He appreciates working with individuals, couples and families in creating awareness and alignment with therapeutic and professional aspirations/goals. He has an intuitive conversational style. With a focus on social interest assisting in developing feelings of belonging and contribution. His approach is compassionate yet direct, expecting a joint effort with mutual respect and accountability to achieve whatever your goals may be. He strives to create a safe inclusive environment for all individuals.
Marcelo's areas of experience include individuals, couples, depression, anxiety, trauma, stress, career issues or transitions. Marcelo also has expertise assisting LGBTQIA identified individuals, gender non-conforming, and non-traditional relationships. Marcelo has vast experience in areas of sexual health and HIV.  He sees clients at 3354 N. Paulina Street.
John Lingner, LCSW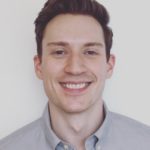 John Lingner, a licensed clinical social worker, has experience working in outpatient, residential, and hospital settings, and has provided therapeutic services to adults, adolescents, and children.
He trained at Loyola University Chicago School of Social Work, with a focus on mental health and clinical practice. John has devoted his career to helping his clients develop self-understanding while making practical, positive changes in their lives.
He believes psychotherapy can be an indispensable tool in this endeavor. John has worked with people of diverse backgrounds with a broad range of presenting concerns, and has developed expertise in helping those dealing with depression, anxiety, loss, identity issues, relational problems, and trauma.
John believes in the restorative power of relationships, and feels this is what can make therapy uniquely effective. John recognizes that seeking therapy can be anxiety-provoking and will work to make this process as easy as possible.
He wants to create a warm, nonjudgmental atmosphere while also providing honest, direct feedback.

John D. Moore, PhD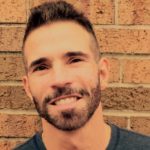 Dr. John Moore is the Founder of the 2SC. Moore uses a warm, affirming and empathic approach to counseling designed to help clients explore the barriers that may be keeping them from reaching their full potential.
Intuitive and conversational, he calls upon cognitive behavioral therapy and strength based counseling techniques to assist clients create change around self-esteem and unhealthy thinking patterns . He has extensive experience with veterans and others working through anxiety and trauma. Moore's specialties include relationships, LGBT matters, addictions and career counseling. 

Dr. Moore received his Ph.D. in Psychology from the School of Behavioral Science at Northcentral University. Additionally, he holds a MBA in Health Care Management from the Indiana Institute of Technology & Certificate in Strategic Leadership from Cornell. He is a Licensed Clinical Professional Counselor, Certified Addictions Counselor and Approved Clinical Supervisor. Prior to transitioning to field of mental health, he worked for 15+ years in the corporate sector. He teaches college courses in business, psychology and health sciences at American Military University.  Moore is a author of the book, Confusing Love with Obsession with Hazelden.