Alcohol Therapist Chicago and Counseling
If you are looking for an alcohol therapist in Chicago for counseling and therapy, you are making a positive step in the right direction. In fact, one of the best things you can do for your health is to partake in counseling. This is particularly true if you have been struggling with an alcohol issue for some time and are concerned you may have a problem (be sure to read our alcohol abuse vs. addiction page).  
This brief page will outline our counseling services around alcohol use. We'll give you five reasons why entering alcohol related counseling is smart – plus provide some resources as part of the dynamic.
Before we go through our list of 5 smart reasons to see an alcohol therapist in Chicago, it is important to state here not to label yourself with names like "addict". Use of substance already involves plenty of guilt and shame. Labeling yourself with emotionally loaded terms at the beginning of the wellness process only acts as a roadblock to positive change.
OK – Let's jump right in!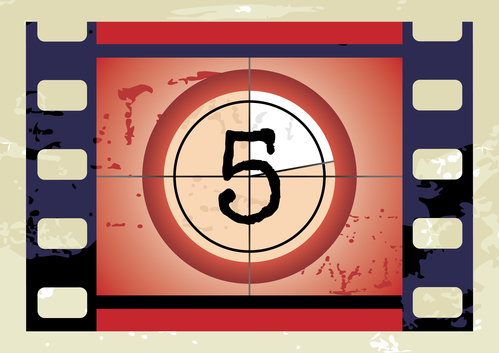 1. Safe place to explore
When you make the decision to see an alcohol therapist or counselor, you are providing yourself the opportunity to discuss your relationship with alcohol in a safe, non-judgmental and affirming environment.
Here are some additional benefits under this point:
The ability to be truly honest about the role of alcohol in your life.

Analyze how alcohol has come to be used as a coping tool.

Determine if a problem with alcohol exists in the first place.
2. Support and Guidance
Perhaps one of the best things about working with an alcohol therapist is the ability to receive meaningful, caring and positive support. Let's face it – talking about a potential drinking problem with friends and family isn't easy.
And while gaining support of loved ones is important – there are some family members who may be more harmful than helpful (see our post on alcohol and family roles).
Here are some plusses to consider under this point:
Knowledgeable insight from a supportive drug and alcohol specialist about ways to create positive change.

Support around decisions that you make to change your relationship with alcohol.

An ally that you can consider as part of your circle of support.
3. Insight and Education
People who come to an alcohol therapist to better understand if they have developed a problem with drinking often have many questions. In our experience, this necessarily involves helping people to better understand what "addiction" truly is and what it is not (see our post on problem drinking).  
Here are some additional "gains" under this point:
Assess the primary differences between alcohol use, abuse and dependence.

Explore where you are in the alcohol use continuum.

Examine issues that may put you "at risk" for addiction.
4. Challenge unhealthy thoughts
If you are looking for an alcohol counselor in Chicago, there is a good change you struggle with unhealthy thoughts. This is particularly true if you already struggle with other life issues, such as some form of depression or an anxiety disorder.
Here are some great benefits under this point:
Challenge negative thinking, which paradoxically can increase alcohol use.

Disrupt faulty thinking that may be full of distortions.

Calm excessive worrying that is empowered by "stink'n thinking".
5. Healing, Self-Development & Growth
The final benefit of working with an alcohol therapist is the ability to heal from whatever emotional problems may have arisen where alcohol was part of the picture. No – you cannot change the past – none of us can but you absolutely can live in moment with an eye on the future.
Check out these benefits under this point:
Process past events and move away from feeling helpless.

Learn how to live in the here and now through mindfulness based cognitive therapy (see our page on cognitive therapy here).

Channel and encourage hope for yourself and for your future.
Final Thoughts
As stated at the beginning of this page, the decision to work with a therapist who understands alcohol issues is a smart choice. Our approach to counseling and wellness is person centered, meaning we meet you where you are at and avoid "cookie cutter" approaches to wellness.  
There's no judgement – only support. And just in case you happen to be a gay/LGBT website visitor, know that we have particularly insight into some of the issues that may be at play.
If you are already in recovery for alcohol use, working with an alcohol therapist can help you to stay on a path to wellness – this is particularly true if you are struggling with triggers. Be sure to read our fun but very real post on "Drunk Family Members" and the holidays.
We want to be the first to congratulate you on taking the first step on the path to wellness by searching for an alcohol therapist in Chicago.
We certainly hope to be your first choice however, it's not about us but instead – you. Below you will find some additional resources in our community.
Thanks for visiting 2nd Story Counseling – where every life has a second story. That means you!
Alcohol Counseling Resources
Hazelden
Chicago 867 N. Dearborn St., Chicago, IL 60610-3371  800-257-7810 (24 hours) http://www.hazelden.org/
Hazelden's Chicago facility provides drug and alcohol treatment including outpatient programs, continuing care and family programs.
New Hope Recovery Center
2451 North Lincoln Ave, Chicago, IL 60614 (NORTH)
www.new-hope-recovery.com
A residential drug and alcohol treatment center, located in Chicago, Illinois. Certified addiction counselors, doctors specializing in addiction counseling, family therapist, psychiatrist, licensed clinical social workers and other treatment professionals provide drug addiction treatment to adults 18 and over and counseling to parents, spouses, siblings and other family members involved in the lives of our patients.