Premarital Counseling
Deciding to partake in premarital counseling is perhaps one of the most important things you will ever do for your marriage. While the old saying that love is eternal may hold some truth, it is equally true that successful, long term marriages require work, courage, patience and commitment.
At the Wellness Center our couples counselors like to think of marriage as a destination point – a life journey if you will that is shared by two hearts that beat as one. Our program is a one of a kind premarital counseling experience that has been featured in the Chicago Tribune. 
And so with this in mind, we invite Chicago couples who are contemplating marriage the opportunity to embark towards this destination point through Gate 14 – a one of a kind premarital counseling program that is secular in nature.    
Premarital Program Overview
What follows is an overview of our premarital counseling program with specifics on what you can expect should you decide to include us as part of your pre-marriage plans. We've created a short informational video about Gate 14 Premarital Counselling, filmed by the program's creator, Dr. John D. Moore.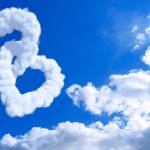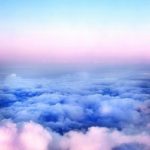 Premarital Information
Our premarital & pre-commitment counselors have been providing counseling to Chicago couples for many years. During premarital counseling, the two individuals who make up the couple learn to communicate with one another more effectively. Using a strength based approach, our marriage therapists assist couples with exploring areas of the relationship that are working well while gently helping two hearts identify potential challenge areas for the future.
Premarital Counseling Clients
The couples who come to us for pre-marriage counseling are typically career couples with busy professional lives. Most are in their thirties or forties. Some are bi-racial or multi-racial. Others are same sex couples or couples who come from different cultural or religious backgrounds.
Premarital Approach
The Gate 14 pre-marriage counseling program is secular in nature, meaning the therapist does not have a religious agenda. Instead, clients decide what, if any, discussions will take place regarding spirituality.
Our therapists work exclusively with couples who are motivated to engage in premarital counseling and therapy over a six session period in which the couple and the therapist jointly decide upon times that work best for the couples schedule. Our premarital program is individual in nature, meaning it is only the couple and the therapist in the counseling office. There is not group premarital counseling.
Good premarital counseling, also known as premarital therapy, is strength based. It helps the couple to work through conflict, create understanding, create intimacy, amplify empathy and fortify emotional bonds.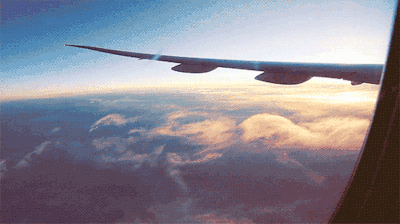 Click Pic for Pre-Marriage FAQs!
Premarital Counseling for Love
It is our belief that successful premarital counseling includes strong emotional & psychological knowledge of one to create a solid, healthy marriage. It is for this reason that we explore potential conflicts before they happen about personal finances, sex, children, monogamy and a number of other issues as part of premarital counseling.
Good premarital counseling and therapy explores these potential issues in advance before they become a problem in the marriage or relationship.
Premarital Observations
Here are some common observations we have reached after years of working with couples.
Many couples lack the necessary tools for a successful marriage.

Issues involving finances, infidelity and relationship roles are often not discussed

Sexual intimacy is enhanced when communication is high

Emotional disconnects are not uncommon in "bad" marriages

A high degree of trust is often the key to a successful marriage

Substances, such as alcohol & other drugs often cause relational conflict.

Career couples often struggle with transitioning from "we" to "I"
Premarital Counseling Right for Me?
Getting married or establishing a civil union is an important life decision and requires careful reflection, thought and consideration. The success of your relationship over the long term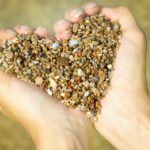 may largely hinge upon discussions that take place before getting married.
Obviously, there can be no guarantees for success however, premarital counseling and therapy are some of the most effective tools available for building the long term success of your relationship. You may want to check out this articleon the 7 Reasons Why You Need Pre-Marriage Counseling.

Premarital Counseling Topics
Our premarital program covers 14 basic areas over six sessions, which our outlined on our main premarital counseling page. With that shared, our program allows you and your partner to ultimately decide upon which issues may be most important in your marriage.
We believe the approach to premarital counseling creates richer insight into areas such as: relational intimacy, communication and trust. We believe this can only occur in one on one sessions between a counselor and the couple – not in group seminars. We have found that marital or relational success is achieved when couples are motivated for success.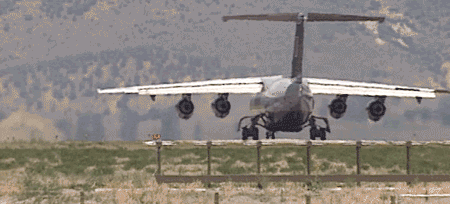 Premarital Counseling – When?
The best time to start premarital counseling is as soon as you and your partner know you want to get married. We have found that many couples find it helpful to begin taking part in premarital counseling up to one year prior to getting married.
Others have found that premarital counseling works best a few months before marriage. In short, the longer the lead time, the better.
Unique Premarital Counseling
Our premarital counseling program is unique in several ways:
Our premarital counseling is customized to fit your needs

Our premarital counseling program is secular in nature

Our premarital counseling program allows flexibility to meet you and your partner's schedule
Which Premarital Would I Work With?
One of the first questions we ask couples seeking premarital counseling is discuss with their mate the following questions: Do you wish to work with a female or male therapist? Do you prefer working with a premarital counseling who has availability during the night, weekends or days? Based on these answers, we try to find a premarital counselor who best fits your needs.
Premarital Counseling: The Bottom Line
Successful relationships do not happen by happenstance. They take time to develop and include a high degree of commitment, trust and deep emotional understanding. We have found that maximizing the ultimate success of long term relationships take advance work and motivation.
With our Gate 14 program, you schedule the dates and times that work for you. Each of the six 50-60 minute sessions are designed to address the topics above and help create a positive start to a new life course with your significant other. Workbook included.
For more information on Gate 14, please click on our FAQ page. You can also contact our main number at 773.528.1777 or send a confidential message through our online contact form
At 2nd Story Counseling, we believe in strong, stable and healthy marriages for the here and now and the long term. Why not start out on the right foot with premarital counseling? It's flexible, affordable and groovy!