Chicago Therapist: Alexandra DeWoskin
What attracted you to the counseling field?
It's so interesting to me how our pasts affect our present.  Our brains and psyches are amazing in how they serve protect us from pain and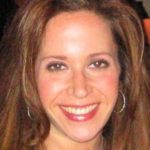 fear.  But, sometimes what served us well then needs to be unraveled and tweaked in the now.  And, that puzzle I find fascinating. I have always loved to talk to people about their lives, relationships, challenges, and triumphs.  And, I have always had a strong desire to help others where I can.
What do you consider your specialties?
I do have an official subspecialty in ADHD.  However, my practice focuses on adult individuals and couples.  I do a lot of work with people struggling with life transitions, relationships, anxiety, depression, boundaries, addictions, and co-dependency to name a few.
What did you do prior to working as a therapist?
Prior to grad school and transitioning into being a therapist, I worked in human resources, recruiting, career counseling and coaching.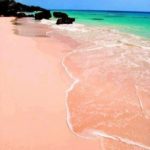 Career transitions can often be as challenging as personal transitions.  And, often the two very much affect one another. Thus, there were so many parallels to the counseling and coaching that I do today. 
Helping others position themselves to grow professionally as well as personally has always been a strong interest for me and focus in my career. 
What do you see as one of the gifts of counseling?
For me…finding the profession of counseling was a dream as I can combine what I love to do naturally with the honor of being able to watch people learn how to thrive in their lives.  I am always so impressed and inspired by the resiliency, strength and courage of my clients.  
I think for clients, one of the gifts they experience (I hope) is a truly unbiased, supportive, caring relationship with someone who has no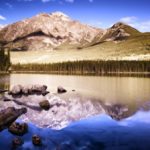 other agenda but to help them thrive.  And via that relationship, they become empowered in ways they never thought possible.
Who might benefit from counseling?
I think anyone who feels stuck emotionally, professionally, or socially or starts to notice patterns in their relationships that are undesirable and want to discover how to change those patterns via their own behavior would benefit greatly.  Often people have reached out to friends and loved ones for support and guidance but have found that they need someone more objective who can care but without judgment.
What's your favorite self-improvement activity to give to clients?
Gosh, there are so many as I do employ many behavioral techniques in my practice – some people call that homework.  I often have people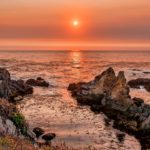 start daily lists of 'positivities' (things they like about self, are proud of self for; gratitude). 
This forces people to practice thinking positive thus raising self-esteem.  I also, like to empower clients in their relationships and will have them work on developing realistic expectations of others so they know who to go to for what. 
The goal is to stop the disappointing pattern of going to people who can't meet their specific expectations.