Chicago Therapist: Greg Harms, LCPC, CADC
What attracted you to the counseling field?
I've always enjoyed getting to know people and talking to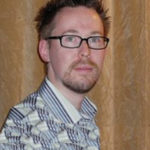 them, so counseling seemed like a natural fit.  I'm a natural helper, I like helping people solve their problems and find solutions to things that are bothering them. Throughout college I was told many times that I was a good listener, so psychology and ultimately counseling was a natural career choice for me.
And my sense is that most people who enter the helping professions have a "chip" that enables them to guide, support and otherwise "be" with someone during times of difficulty, transition or change. I have that chip and really try to help people with it. 
What do you consider your specialties?
I've had a lot of experience in different types of settings, so I have at least a basic familiarity with a lot of different kinds of issues.  There is very little that fazes me at this point in my career.  However, I have gained specific expertise in working with mood disorders, anxiety, substance use and addictions, health problems (including chronic pain and HIV/AIDS), relationship problems and couples work, and work-related issues.
What did you do prior to working as a therapist?
I have always worked in the human services field in some capacity.  My first job out of college was working as a residential counselor at a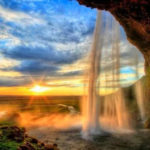 psychiatric treatment facility for children and adolescents.  Unfortunately, the agency had a lot of financial issues, and I ended up moving on and worked for several years as a case manager for people with HIV/AIDS.  It was a great job but after several years I was offered an opportunity I just couldn't refuse to move up in the field as a Quality Improvement specialist for a child welfare agency. 
While I loved the quality-focus of that job, I really missed working directly with clients.  It was at that time that I returned to school for my master's degree in counseling and began working at Second Story. 
During my time with Second Story I also consulted and worked with many other organizations in a variety of positions, including doing smoking cessation counseling with people with disabilities, therapy for people with severe pain disorders, and intensive outpatient substance abuse counseling.
What do you see as one of the gifts of counseling?
For me, being in this field is a gift.  I'm honored to work with people who are feeling alone and vulnerable and help them be able to make a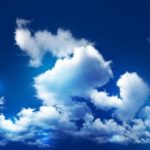 human connection, which often empowers them to take additional steps to improve the situation that brought them in to counseling. 
For clients, this is probably the best gift that they can get.  Oftentimes clients come in feeling that no one understands them or is on their side, and through our work together, they are able to develop their connections with others and feel part of a larger community.  Many couples that I work with report feeling so misunderstood by their partner when they first come in, and over our work together, they become much more connected with each other and strengthen their relationship, and it is such a joy for me to witness this transformation.
Who might benefit from counseling?
Just about anyone can benefit from counseling.  No matter how great our lives are, there is always something that we can adjust to make it even better.  A counselor can help you to identify what that area is and act as a sounding board as you explore different options for action. 
At the other end, I've worked with people who were there because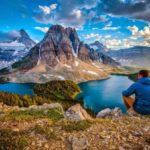 someone "made" them come, whether it was a parent, significant other, or the legal system, and many of these clients came to realize the benefits of making some changes in their lives and left counseling better off than they were when they came in, even though they never expected to experience this when they started. 
I often see this in my couples work where one person wants to be there and the other does not, and over time as one person starts to change, the other joins in and becomes a much more willing participant.
What's your favorite self-improvement activity to give to clients?
I have a lot of activities that I recommend over the course of therapy.   I take a very behavioral approach to my work with clients, which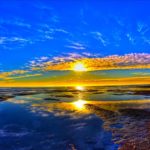 means that in order for change to occur, the client has to do work outside of the session.  Early on, I encourage clients to identify one thing they want to try or to do differently during the week and to just do it. 
There's no pressure to do it "right" or to have some specific result come from doing it, but just try it and see what happens.  The benefit of this is that it shakes up the client's routine, which often contributes to maintaining whatever issue brought them into counseling, allowing for other changes to occur.  It also helps to client to develop a sense of empowerment.  They are taking action to address their concern rather than waiting for it to change. 
Lastly, it teaches the client not to put so much pressure on him-or-her-self.  The goal is just to try it and see what happens.  This can alleviate a lot of the anxiety that comes with making changes, making it more likely that the change will stick and the client will benefit from it.