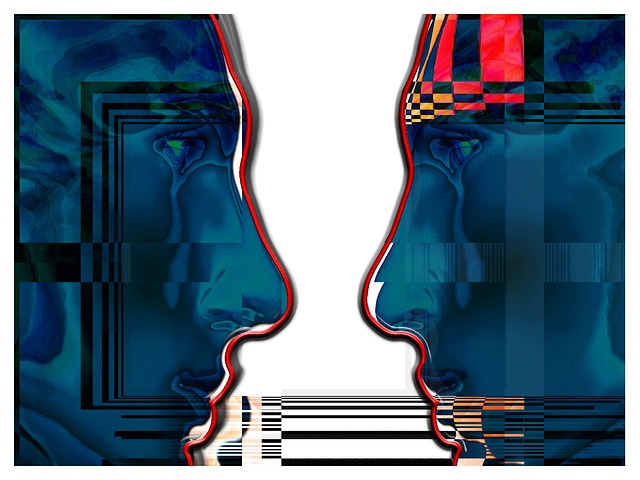 Pick a Sponsor for 12-Step Program
By 2SC Staff
If you are currently recovering from addiction, having a sponsor is an important part in helping you stay on track with your goals for sobriety. Sponsors are also great go-to people who can help you through tough times. In many ways, they can assist you with avoiding familiar, destructive patterns of behavior while keeping you honest and true.
The research shows that individuals in a 12-step program who have a sponsor are much more likely to maintain their sobriety than those who do not.
Tips for Picking Sponsor
If you are new to the 12-step process and have started to give some thought to choosing someone to act as your sponsor, you might want to reflect upon the following 7 tips.
The information presented here isn't designed to be exhaustive in nature but we have tried to cover the biggies. Read them all so you are able to fully absorb their deeper meaning.
Are you ready? Let's jump right in!
1. They actively follow and believe in 12-step program
Since you are following a twelve-step program to get the help you need, you will want to find a sponsor that believes in the same structure to help with recovery.
Your sponsor should be someone who knows what each of the twelve-step entails and who can explain them in-depth to you during your time of need. Your sponsor shouldn't be a semi-believer in the 12-steps – they need to be all in.
2. Someone You Are Not Attracted To
It is important to disassociate yourself from any chance of sexual encounters when selecting a sponsor. If you are going to be tempted in any way whatsoever with your sponsor, you will not be making recovery the first and foremost priority. It can distract you from the work you have ahead of you, keeping you from the real reason you need a sponsor. 
We're not saying the person you choose can't be attractive. We are saying however that if your attraction is powerful, you need to think of someone else as your helper. This is particularly true if you are recovering from a sexual type addiction.
3. Someone With Their Own Sponsor
Find a sponsor that has a sponsor of their own. This will help because they will already know what is expected of them and what kinds of questions you may have because they have asked them at one point themselves. If there is a situation or question you have where they are unable to help, they would be able to ask their own sponsor to guide them with advice pertaining to your situation.
You can feel at ease knowing that you have a line of defense against your addiction. An added plus is if the person you are thinking about is in some form of therapy. Their participation in counseling is a sign that they are continuing to work on themselves in a positive and healthy way.
4. Someone Who Is Not Scared To Tell The Truth
You want a sponsor isn't going to sugar-coat things in order to keep you happy with their assistance. This means choosing an individual who is able to gently but firmly let you know that your behaviors are dangerous and putting your recovery at risk.
Their motivation for helping you should be experienced based, meaning they are able to identify your triggers, based on conversations with you and/or personal experiences. Because living in denial is a major part of an addiction, your sponsor should be a person who can cut through the BS and speak the truth.
5. Someone Who Has Been Sober For A While
Look for someone who has been sober for at least a full year. Some programs will suggest getting a sponsor who has been sober for at least five years. Make sure the person you pick is happy to be sober and motivated to spread the word about how great they feel now because of their maintained sobriety.
You will have a lot better chance of success with someone who has been having success themselves to back you up.
6. Someone Who Has Time
This is a super important point. When picking your sponsor, select someone who seems to have the time to listen and carefully "work" the 12-steps with you. We encourage you to observe potential sponsor candidates in meetings and "social time" afterwards as a way of determining the right fit.
Do they seem rushed or hurried? Have you noticed they do not seem to have time to connect with others after a meeting? If so, they probably are not the right person for you. A helpful tip on under this point is to ask around a bit about who might make a good sponsor with a focus on knowledge and ability to commit time. Avoid anyone who seems to be sponsoring tons of people.
7. Someone With A Positive Attitude
Pick someone who seems to be happy all the time. Look for someone who smiles, laughs, and genuinely seems comfortable with their lifestyle and the people around them. Someone who seems to complain a lot or who becomes easily upset is not someone you should select to be your sponsor.
An upbeat sponsor can pick you up when you are feeling down. If they have a good sense of humor – consider it a real plus!
12-Step Sponsor Resource
Understanding how the 12-step process works can at times be complicated. If you are new to the world of recovery, understanding the role of a sponsor might seem a bit overwhelming. This is a perfectly normal thing to feel so don't stress out.
One book we would like to recommend is 12-Step Sponsorship: How it Works published by Hazelden. Inside, you will find lots of insightful information sponsorship, recovery based meetings and the 12-traditions as a whole. This book is book is also great for anyone who is thinking of sponsoring another. We hope you find useful!
Final Thoughts
The choice to enter a 12-step program, such as AA, NA, DA and so forth is one of the best things you can do for your health. Here at 2nd Story Counseling, our therapists have a good deal of experience with how addiction works. You may find that by working with an addictions counselor, you are better able to understand what you are feeling while staying on your path to recovery.
Please feel free to give us a call at 773-528-1777 to set up an appointment for counseling or send us a note using our confidential contact form.
Thanks for visiting 2nd Story Counseling online! Please Like us on Facebook, Circle us on Google Plus and Share on Twitter.
Like our motto says, every life has a second story!