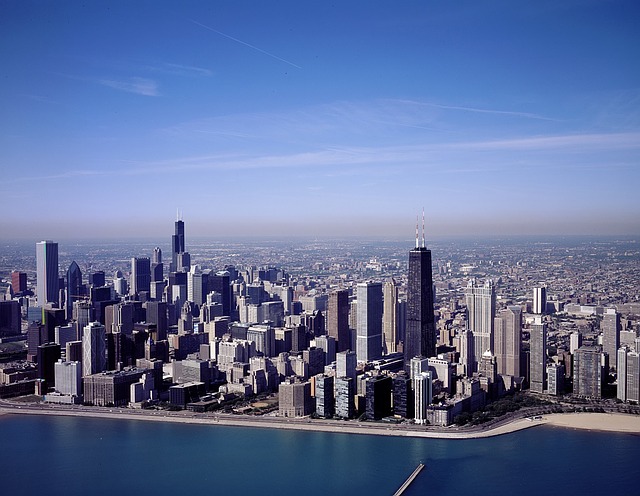 Therapist for Depression
By: 2SC Staff
If you are looking for a therapist for depression in Chicago, you are not alone. It turns out that Chicago happens to be a city with one of the highest rates of depression in the nation, depending upon what source you are looking at. While there may be some disagreement over which city has the "top spot" for depression in the United States, one thing is for sure – living in Chicago can at times be a downer.
As therapists who work with clients in the Windy City, we think we have a unique perspective on why so many people seek out therapy in Chicago. Part of the motivation has to do with what's obvious – wintertime depression. There are other reasons, however, that people wish to see a therapist in Chicago for depression that may not be readily apparent.
Reasons for Depression Therapy in Chicago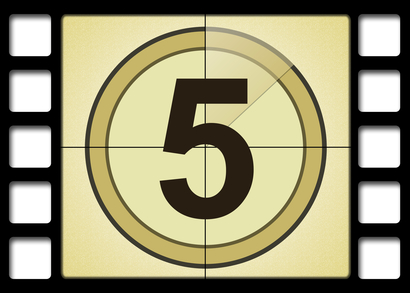 What follows are five strong reasons why many who live in our city seek out the help of a therapist to assist them with their depression. We've tried to isolate the list of five to reasons we commonly hear from clients.
Do any of these resonate with you?
1) Trauma
Trauma is a 25-cent term for an event or set of events that happens as a result of emotional, physical or psychological abuse (or all three). This is not to say it is traumatic living in Chicago.
It is to say, however, that because we have such a large city population, we tend to see more cases involving traumatic events. When trauma happens, either past or present, it can have a deep psychological impact.
2) Stress and Anxiety
Another reason why many people who live in Chicago search for a therapist for depression relates to stress and anxiety. According to the current data, Chicago is the third largest city in the United States with a city population of hovering around 2.7 million. The county's population (Cook) is around 5.2 million.
When you have that many people living in close proximity to one another, stress is an unfortunate reality. Sub-causes of stress and anxiety under this area include:
Snarling traffic

Weather delays

Lack of privacy

Competition for jobs

Crime and illicit activity
3) Age
Believe it or not, age can be a contributing factor for depression. When you take in the large Chicago metropolitan area and assess demographics, you soon discover we have a baby boomer population that is retiring in droves. More than 2 million baby boomers turned 65 in 2011, based on data from Crain's. Here are just a few ways that age and depression are related for this demographic:
Life transitions

The end of full-time employment (for some)

Onset of chronic health problems (for some)

More open time

Loneliness
4) Substance Abuse
There are really no hard and fast numbers to point to that provide the number of people who abuse substances in Chicago (i.e. drugs, alcohol). We do know however, that the higher a city's population, the more likely the number of people who suffer from an addiction there is likely to be.
Our Chicago therapists typically see the following issues related to substance abuse among our client population:
Alcohol addiction and dependence

Cocaine use

Crystal meth issues

MDMA and other "party drugs".
5) Relationship Issues
The final reason that many seek out a therapist in Chicago for depression is linked to relationship issues. Because we have a diverse population in our city with a medium age of around 33 years old, we tend to see a lot of individuals seeking guidance about relationship issues.
Common themes include:
Marriage problems

First time relationship challenges

Pre and post-divorce counseling
Final Thoughts
As you can see, the reasons for seeking out a therapist in Chicago are plentiful. For all of the positive things that can be said of our wonderful city, there are also a number of issues that make the "City with Big Shoulders" challenging to live in. Perhaps this is why people who live here are often referred to as "hardy".
When you consider the fact that Chicago ranks as one of the top 50 most expensive cities to live in the United States (Nerd Wallet, 2014) it's not hard to see how the pressure to make a decent living adds to the depression dynamic.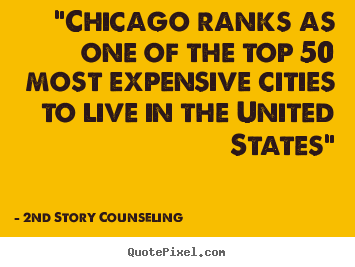 There are likely tons of other reasons not mentioned here why people in Chicago seek out counseling – particularly for mood related issues. What we have presented here speaks to the "big picture?
If you are interested in learning more about how therapy for depression might help you, please give us a call at 773-528-1777. You can also send us a confidential email using our secure contact form.
Thanks for visiting the website of the Chicago Therapists at 2nd Story Counseling. Please Like us on Facebook and Tweet on Twitter!
References: (2014) Jasthi, S. Most expensive cities in America. Retrieved from the web at: http://www.nerdwallet.com/blog/cities/economics/most-expensive-cities-america/